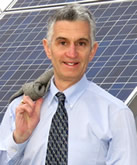 Curt M. Freedman, PE, CEM, CEA, LEED AP
, has over 30 years of experience as a
Mechanical Engineer
. With a Masters in Engineering Management, he provides professional engineering consultation services for the residential, commercial, and industrial sector.
Mr. Freedman evaluates building mechanical and structural infrastructure. His experience includes the design, engineering, and construction of HVAC systems, boilers and chillers, plumbing systems, and utility conservation products for the residential, commercial, and industrial sector. He is registered to practice in Connecticut, Maine, Massachusetts, New Hampshire, New Jersey, New York, Pennsylvania, Rhode Island, Vermont, and Maryland.
Since 2006, Mr. Freedman has been an adjunct professor at Western New England College in Springfield, MA where he teaches materials science laboratory, energy management, and alternative energy sources. In 2010, he became the first professor to successfully include the Certified Energy Manager (CEM) Exam as part of an engineering classroom as sponsored by the Association of Energy Engineers (AEE). Mr. Freedman is an advocate for utility conservation and more equitable electric natural gas, water, and sewer tariffs.
Engineering Design Expertise
:
Artesian Well Design
Code Compliance Evaluations
Controls Systems
Electric / Natural Gas Conversions
Commercial Property Reserve Funding
Flat Plate Solar Panels
Energy Conservation
Forensic Engineering Evaluations
Furnaces
Gray Water Heat Recovery
HVAC Design
Hydronic Boilers

Mechanical System Troubleshooting
Natatorium HVAC Design / Energy Conservation
Photo-voltaic Solar Panels
Property Assessments
Real Estate Closing Inspections
Refrigeration System Efficiency Measures
Renewable Energy systems
Restaurant Energy Conservation
Rooftop HVAC Equipment
Steam Boilers
Utility Rate Audits
Water Conservation
View Curt Freedman's Expert Witness Profile.

Carl E. Peters, PE, PLS, PP, CO

720 King Georges Road
Suite 402

Fords NJ 08863
USA

phone: 609-751-4104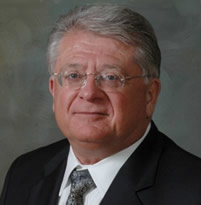 Carl E. Peters, PE, PLS, PP, CO
, has a broad range of expertise in the areas of
Land Use, Municipal Engineering, and Code Enforcement
in the State of New Jersey. He currently offers consulting advice to New Jersey Local Governments in the areas of:
Roadway Design
Traffic Calming
Storm / Sanitary Sewer Operations
Accessibility

Public Works / Parking Operations
Construction Administration
Redevelopment
Code Enforcement
Mr. Peters is one of fewer than ten people in New Jersey who holds licenses as a Professional Engineer, Professional Land Surveyor, Professional Planner, Construction Official, Building Official, and Plumbing Official.
With this rare combination of professional credentials, Mr. Peters also offers
Owner's Representative Services
which include managing projects from the earliest planning stages, through land use and construction code approvals to construction and occupancy of the buildings. He has a history of coordinating work among design professionals, attorneys, government officials, and contractors to bring projects to completion on time and within budget.
Mr. Peters has been honored with the New Jersey Society of Municipal Engineers Project of the Year Award for his Infrastructure Management Program, John Street Playground, Reconstruction of John Street, and Hodge Road.
View Carl Peters' Expert Witness Profile
.
Bonneau Dickson, PE
2428 McGee Ave
Berkeley CA 94703
USA
phone: 510-845-8625
fax: 510-845-4606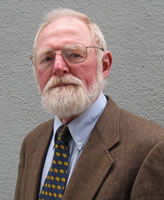 Bonneau Dickson, PE
, is a
Sanitary Engineer
with over 35 years of experience in all aspects of studying, designing, and constructing water, wastewater, and stormwater facilities, both in the United States and abroad.
Mr. Dickson provides consulting services in the following areas::
Sewage Overflows
Wastewater Facilities Design
Wastewater Facilities Planning
Septic Systems
Water Facilities Design

Water Facilities Planning
Standard of Care
Stormwater Facilities Design
Stormwater Facilities Planning
PCE Contamination
Design Experience
- Mr. Dickson has participated in the design of approximately 300 water, wastewater and stormwater projects, ranging in size from a single septic tank or well to a 120 MGD pure oxygen wastewater treatment plant. He was the project manager on many of these projects.
Construction Management Experience
- Mr. Dickson has been resident engineer or otherwise participated in the construction phase of approximately 20 water and wastewater projects.
Management Experience
- Bonneau Dickson has both project management and general management experience. Has been project manager on approximately 175 projects. He was operations manager for a 150 person engineering firm, and has frequently managed design teams and design departments. He has served as staff to technical agencies assisting them select, hire, and manage other consultants.
View Bonneau Dickson's Expert Witness Profile
.
Kenneth J. Shorter, CSP
Certified Safety Professional
5916 Foxhall Manor Drive
Baltimore MD 21228
USA
phone: 410-564-7698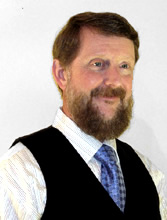 Kenneth J. Shorter, MS, CSP, ARM, TCDS
, is the President of Accident Prevention & Investigation, Inc., a professional corporation set up to provide
Safety Consulting Services
, management evaluations, accident investigation, training, and forensic services. Mr. Shorter has over 30 years of experience Managing Safety for local, regional, and national organizations in the fields of construction, general industry, fleet, government, and marine operations. Mr. Shorter has his Masters Degree in
Safety
and Professional Certifications in
Safety, Risk Management, and Traffic Control Design
.
An ANSI A10 Standards Committee Member for Construction and Demolition Operations, Mr. Shorter has extensive experience managing safety on large projects constructing buildings, roadways, rapid transit systems, tunnels, bridges, hospitals, etc.
Consulting Services Include
:
Accident Investigation - Simple to Complex
Traffic Control - Design, Review and Evaluation
High Risk Operation - Evaluation and Planning
Insurance Claims Management
Safety and Risk Management
Training
Site Inspections and Audits
Excavation and Trenching
Fall Protection
Cranes and Rigging
US Army Corp of Engineers Regulations
View Kenneth Shorter's Expert Witness Profile
.