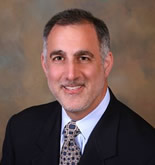 Stephen M. Cohen, MD, MBA, FACS, FASCRS
has partnered with medical industry for the past 25 years to educate, teach, and promote innovative technology that adds value for patients, physicians, and the institution.
Dr. Cohen is double board certified in
General Surgery and Colon and Rectal surgery
. In addition, he recently earned his MBA degree and is a two-time Ironman triathlon finisher. Because of his current life-style change, Dr. Cohen is passionate about educating and teaching, in addition to, promoting nutrition as a mainstay for a healthy way of living.
Dr. Cohen was the first Board certified colon and rectal surgeon for the southern crescent area in Atlanta, Georgia. Many of his patients travel long distances to receive his high quality care, due to his unique ability to put patients and family at ease during difficult and often stressful times. He is an innovator, pioneer, and pacesetter of emerging, developing, and innovative colorectal techniques. Painless hemorrhoid treatments, state-of-the-art incontinence procedures, and new paradigms in postoperative care are several of the interests that Dr. Cohen's patients receive in his quest to identify the newest and most advanced treatments available.
Dr. Cohen's Medical Legal Intoduction
An Associate Professor at West Virginia School of Osteopathic Medicine, Dr. Cohen is active in teaching, educating, and collaborating with students and physicians both domestically and internationally, in which his passion is advocating for advances in colorectal diagnosis and treatment, promoting quality access, and maintaining affordability in the current healthcare debate.
In his new position, Dr. Cohen is leading the way for improved surgical care in Southern West Virginia. He is starting a new surgical program while utilizing his general surgery, endoscopy, and leadership skills as Director of Acute Care Surgery at Greenbrier Valley Medical Center.
Services Include
:
Colon Cancer
Colonoscopy
Diverticulitis
Hemorrhoids
Infections
General Surgery

Colon / Rectal Surgery
Constipation
Fecal Incontinence
Robotic Surgery
Crohn's Disease
Ulcerative Colitis
View Dr. Cohen's Expert Witness Profile
.
Medical malpractice is defined by Merriam-Webster as careless, wrong, or illegal actions by a doctor who is performing a professional duty. Most medical-legal cases are settled for a variety of reasons, however, those cases that make it to a court of law rely on experts to teach, train, and educate the jury.
---
I was recently involved in a medical malpractice case that went against the physician. Remember, most malpractice cases are brought against a physician is in reality bad outcomes, as no one in the medical profession attempts to do the wrong thing to anyone. In this particular case, however, lack of communication and common sense led to a favorable plaintiff's verdict.
---