Terry Morgan, Inc. (TMI)
, is dedicated to the operations, management, economics, and regulation of
Trucking and Distribution
services. With over 40 years in business, their clients include law firms, insurance companies, state and federal agencies, financial institutions, transportation businesses, warehousing, manufacturing firms, and freight brokers.
Consulting Services
:
Motor Carrier / Rail Administrative Law
Truck involved Accidents
Physical Distribution Management
Shipping Dock Operations
Regulatory Compliance
Transportation Economics
Motor Carrier / Driver Safety and Operations

Freight Broker Operations
Passenger Operations
Loss and Damage Claims
Contracts
Rates and Leases
Warehousing
Traffic Management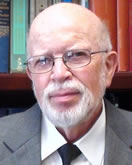 Terry E. Morgan
has been a credentialed transportation expert for over 50 years. He has participated in over 1,200 consulting issues throughout the United States, for shippers, carriers, freight brokers, and loss and damage claims. Prior to owning his own trucking business, Mr. Morgan was a Traffic Manager for IBM Corporation, a Transportation Manager for Northrop Corporation, and General Manager of a diversified trucking and distribution company. He taught transportation, marketing and sales, business law, industrial supervision and ICC Law and Practice at Los Angeles Pierce College, Woodland Hills, California and California State University at Northridge, California.
Mr. Morgan has written numerous operations and safety articles for trade publications, tariffs for both freight, emergency services carriers, and passenger carriers, as well as being the Founder, Editor and Publisher of the
Trucking Business Journal
since its inception in 1993.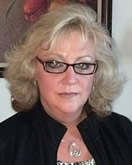 Christina M. Comisarek
is a
Transportation, Driver Behavior, and Driving safety Expert
. She has been driving mostly short doubles for over 20 years. Ms. Comisarek also has experience with triples,long doubles, and drivinf school buses. She has been awarded Accident Free Driving all 20 years of her experience.
For the last 10 years. Ms. Comisarek has been the manager of a small trucking business overseeing the daily operations, all of which prepared her for her transition to a Saftey Trainer / Instructor, Consultant, and Expert Witnesss.
View Terry Morgan Inc.'s Expert Witness Profile
.