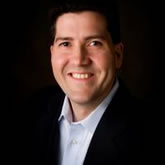 Ray Yepes, Director of Forensics and Incident Response
at Cyber Defenses, Inc., has over 21 years of experience as a
Security Professional and Criminal Investigations Examiner
. In addition to many forensic industry certifications, Mr. Yepes is a Diplomate member of the American Board of Forensic Examiners and the American Board for Certification in Homeland Security. He has been a licensed private investigator since 2006.
As a security professional, Mr. Yepes has consulted, designed, maintained, and/or implemented security perimeters, network security architectures, and security policies for small, midsize, and large companies including Fortune 500, 200, 100, and 50 companies.
As a criminal investigations examiner, Mr. Yepes has assisted and advised local and federal government agencies in national security matters and high profile criminal investigations. His first digital forensic investigation dates back to 1995 while assisting the FBI in a child pornography case.
Mr. Yepes has conducted and managed numerous
Cyber Security
incidents, including but not limited to malware, phishing, password attacks, denial of service attacks (DoS), Man in the Middle attacks (MiTM), drive-by downloads, malvertising, rogue software, social media threats, advanced persistent threats (APT), and other incidents. In response, he has developed and executed information security strategies, advising business areas on security risks.
Litigation Support
- Mr. Yepes has conducted over 1,000 Digital Forensic Investigations ranging from complex white-collar schemes, to murder, and economic espionage. He has testified on
Computer Forensics, Cyber Security, and eDiscovery
matters in federal, state, and local courts. Mr. Yepes has served as board member, Treasurer, and Vice President for the Forensic Expert Witness Association (Houston Chapter) and is fluent in both Spanish and English.
Areas of Expertise
:
Network Forensics
Mobile Forensics
Vehicle Forensics
Computer Forensics
Firewall Appliance Forensics
Intellectual Property Theft

Industrial Espionage
Employment Disputes
Fraud / Forgery
Bankruptcy Investigations
Workplace Email / Internet Misuse
Regulatory Compliance
View Cyber Defenses, Inc.'s Consulting Profile
.