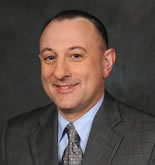 Ira Victor
is the Discovery Technician, practitioner of digital forensics for 25 years. He has extensive background in the following areas:
Digital forensics, the examination of data residing on a computer or network to determine events that occurred in the past;
E-discovery and preservation of Electronically Stored Information (ESI);
Incident Response, the recovery of lost data after a cybercrime, natural disaster, or other business disruption;
Information security, the practice of preventing data loss;
Case consulting and/or expert witness experience:
Medical malpractice, personal injury, wrongful death, business espionage, escrow fraud; insurance defense, real property, family/divorce, social media abuse; criminal defense;
Strategic use of electronic evidence and ESI;
Efficient electronic evidence preservation to contain costs;
Experience as consultant or expert witness in California, Mississippi, New Mexico, New York, and Nevada;
Additional professional activities:
Teaches CLE classes for attorneys through the Washoe and Clark County Bar Associations, and the Nevada Justice Association.
Public speaking engagements on cybercrime prevention.
Named on six U.S. patents in email security and information security, with one additional information security patent pending.
Education and Relevant Certifications:
Six (6) active certifications from globally-recognized certification bodies:
Global Information Assurance Certification body (GIAC)
ISACA, Formerly known as Information Systems Audit and Control Association
Undergraduate degree: Bachelor of Arts, Temple University
Areas of Expertise:
E-discovery
Electronically Stored Information (ESI)
Computers and Mobile Devices
Vehicle Electronics
Electronic Banking
Email
Title fraud
Wire fraud
Electronic Medical Records (EMR)
Electronic Health Records (EHR)

Video Forensics
Hacking
Ecommerce
Cybersecurity
Cybercrime (also: cyber crime)
Data Recovery
Digital Forensics
Metadata
Information Security
Information Governance
Habeas Hard Drive gives a thumbs up to Losing the Signal: The Untold Story Behind the Extraordinary Rise and Spectacular Fall of BlackBerry. The book chronicles the life of the BlackBerry, a fabulous product that's going extinct. It also offers a clear lesson in how not to present technical evidence in court.
---
Habeas Hard Drive was dismayed at the ruckus that unfolded in North Las Vegas earlier this month, when the retiring police chief revealed some details from a six-month-old child porn investigation. Police had responded last fall to Mayor John Lee's report that he found images on his iPad he believed to be child pornography.
---
Maybe you heard about an insurance case in which sides both sides got sanctioned over inadvertent exposure of confidential information – facilitated by a nonlawyer associate. This story skims the surface of a deep reservoir filled with unhappy tales about the many ways electronically stored information (ESI) can get away from you.
---