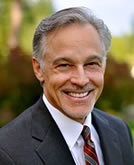 Since 1987,
Steven G. Roberts, CPA, CFF, CFE, CCI, CGMA, FCPA
, has focused exclusively on
Valuation, Economic Analysis, Economic Loss Measurement, Forensic Accounting, and Fraud Examination
. His assignments regularly include expert report and exhibit preparation, and deposition and courtroom testimony. Other of his engagements include arbitration, mediation and appraisal testimony.
Mr. Roberts has also been retained directly by the court as a Special Master relative to economic loss measurement and forensic accounting issues. He is a Certified Public Accountant, Certified Fraud Examiner and Forensic Certified Public Accountant. He is also certified by the AICPA in Financial Forensics, is a Certified Criminal Investigator, and is a member of the Academy of Court Appointed Special Masters. Over the past 29 years, Mr. Roberts has been directly responsible for designing, implementing and managing more than 2,000 engagements involving billions of dollars.
He has managed economic loss and valuation engagements in Alaska, Europe, across North America, in Mexico, and throughout the Gulf and Pacific Rim. He is a speaker, lecturer and author of courses and articles on economic damage measurement principles, forensic accounting issues and independent expert practices. Mr. Roberts is the principal and founder of Veritas Forensic Accounting and Economics.
Areas of Expertise
:
Breach of Contract
Breach of Fiduciary Duty
Business Interruption
Business Dissolution
Economic Viability
Class Actions
Bellwether Plaintiffs
Construction Defect Issues
Construction Delay, Cost Overrun
Builder's Risk Policies
Employee Dishonesty
Receivership
Bankruptcy
Fraud
Insurance Loss
Inventory Loss
Property Damage
Intellectual Property
Partner Disputes
Personal Injury
Wrongful Death
Product Liability
Securities Damages
Wrongful Termination
View Steven Roberts' Consulting Profile
.