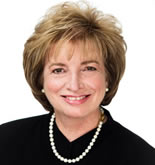 Georgia J. Persky RN, MBA, PhD, CLNC
, is a Columbia University trained nurse researcher with over 40 years of broad
Clinical Nursing
experience and 25 years of senior leadership in healthcare organizations. She has 20 years of Surgical Nursing and Operating Room experience. Dr. Persky has expertise in the micro issues in adult patient care and the broad management, quality, and regulatory issues in hospitals.
Background Experience
- Dr. Persky served as Vice-President of Nursing and Patient Care Services for New York Presbyterian Hospital at Columbia University Medical Center. For nine years, she was responsible for Patient Care Services,
Risk and Quality Management
and
Patient Satisfaction
for a 750 bed academic hospital. She directed a $200 million budget with 33 patient services units and Care Management, Respiratory Therapy, Social Work and Admitting Departments with 9 direct reports and 2,000 patient services FTEs.
Litigation Support
- As a
Certified Legal Nurse Consultant
and Quality Reviewer, Dr. Persky has investigated hundreds of
Malpractice and Injury
cases as a quality reviewer and can assist in legal case review with chronologies, timelines, and evidence based reports. She has testifying experience with human resource and employee discrimination cases with ability to attest to standards of care in clinical litigation. Dr. Persky's services are available to attorneys for plaintiff and defense seeking an expert in nursing and patient care with a strong understanding of how hospitals work.
Areas of Expertise
:
Nursing Standards of Care
Surgical and Perioperative Nursing
Quality and Risk Management
Fall and Pressure Ulcer Prevention
Medical Device Safety
HIPPA

Hospital Policy and Procedure
Medication Safety
Nursing Informatics
Hospital Administration
State, Federal, Joint Commission Regulatory Compliance
View Dr. Persky's Consulting Profile
.