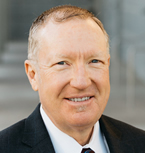 The concept of absorption is used relatively often in real estate appraisals and the same concept, known as "blockage," is well-documented in the art valuation world, particularly in tax-related appraisals.
The term "blockage" - used by the IRS - derives from issues related to selling a large block of stock and seeing the related market decline. Equipment Auctioneers, whether familiar with the term or not, certainly see the same effect when selling a high volume of similar equipment, such as a fleet of Peterbilt trucks or a yard full of John Deere backhoes. In the equipment appraisal profession, though, absorption is often underused.
Kyle Martin, Supervisory Estate Tax Attorney with the Internal Revenue Service in Oakland, Calif., has stated in public meetings that, in fact, underuse of blockage is one of the more common mistakes he sees in reviewing estate appraisals.
Defining absorption
So, what is absorption, and when is it appropriate to consider absorption in equipment valuation?
Absorption is essentially an effect of the basic economic law of supply and demand, which states that the greater the supply and the lower the demand, the lower the price will be. Using the concept of absorption in valuing equipment is a way to take into account the length of time needed for the assets to be absorbed by the current market and at a price. The question that needs to be asked, when considering whether absorption is a factor in equipment appraisals, is this: "Are there enough ready and able buyers willing to pay full price if the items were offered for sale at the same time?"
While you may not know the answer to that question, just asking it improves the quality of the equipment appraisal work being done. If you're not sure, and someone to ask. Your creditable source may be a used equipment dealer, another Auctioneer, or an expert in the particular industry. These are the same folks who can help you formulate your absorption rate calculation. For instance, in a recent equipment appraisal, I was researching values on propane tanks - values that are extremely price/volume sensitive.
Examples
---
Jack Young, ASA, CPA is an Accredited Senior Appraiser (ASA) of the American Society of Appraisers specializing in Machinery and Equipment Appraisals and a Certified Public Accountant (CPA). Mr. Young has also been awarded a Master Personal Property Appraiser (MPPA) designation from the National Auctioneers Association. He has thousands of hours experience as an Equipment Appraiser and is an active member of the Northern California Chapter of the ASA, where he serves as Chapter President.

©Copyright - All Rights Reserved
DO NOT REPRODUCE WITHOUT WRITTEN PERMISSION BY AUTHOR.