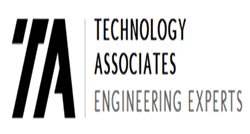 A person's interaction with his environment comes largely from visual cues. Without this information, a pedestrian can trip over an unseen object or a driver might not detect a dangerous situation. In order to avoid these hazards, a person requires adequate lighting and should be provided with appropriate illumination for a given task. Low light or sudden changes in light, such as glare, can disrupt vision and lead to an accident. Often the question arises as to whether a person could have, or should have, seen a particular object or event. Often, this can only be determined through detailed analysis and testing of the existing lighting conditions.
Expertise

Questions Answered

We have extensive experience in many aspects of lighting and visibility including:

Measuring lighting intensity
Computer calculations for determining sun position for any given location, date, and time
An extensive reference library on lighting standards and factors that determine if a hazard can be seen

Case Examples

Sunlight In Driver's Eyes:
A young girl drove her car into a stopped recycling truck, killing her schoolmate. Using the date and time of the incident, we computed the sun's angle at that time and locale. We then visited the site when the angle of the sun was comparable and photographed what could be seen by the driver. In this way, we showed how the driver was not criminally negligent and could not have seen the stopped truck until it was too late to stop.
---
Dr. Irving Ojalvo is Chairman of Technology Associates (www.technology-assoc.com), a forensic engineering firm with offices in New York City and Connecticut. The firm's technical personnel, all of whom have advanced degrees, perform accident reconstruction involving issues of biomechanics, mechanical, traffic, and human factors engineering.
©Copyright - All Rights Reserved
DO NOT REPRODUCE WITHOUT WRITTEN PERMISSION BY AUTHOR.