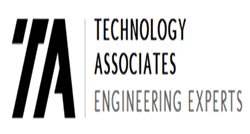 A warning must inform individuals of a danger, which would not be obvious to them. It must tell them how to avoid the danger, and be easily understood. It should also provide them with the consequences of not heading the warning. In order to achieve these objectives, the warning should be well visible and capture attention. Thus, it should be placed where individuals may be expected to see it during the normal course of their activity. Hence, it is better to place a warning at a potentially dangerous location, which confronts the user constantly, rather than where it will only be encountered occasionally.
Expertise

Questions Answered

We have developed warnings for industrial machinery and consumer products. We have also served as warnings experts in various litigation matters. We possess:

Membership in the Human Factors and Ergonomics Society which promotes warnings research
An extensive warnings library including relevant standards

Case Examples

Worker Finger Amputation:
A worker operating a packaging machine suffered finger amputation when he inserted his hand into an exit chute on the machine. We showed that a knife guard would interfere with the operation of the machine and so had developed a warning sign for the exit chute explicitly stating "DANGER - Hidden Knife. Do NOT insert hand", boldly featuring a pictorial showing a hand being cut. The machine's maker prevailed.
---
Dr. Irving Ojalvo is Chairman of Technology Associates (www.technology-assoc.com), a forensic engineering firm with offices in New York City and Connecticut. The firm's technical personnel, all of whom have advanced degrees, perform accident reconstruction involving issues of biomechanics, mechanical, traffic, and human factors engineering.
©Copyright - All Rights Reserved
DO NOT REPRODUCE WITHOUT WRITTEN PERMISSION BY AUTHOR.