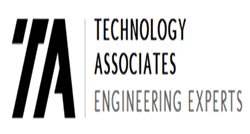 Pedestrian and bicycle accidents in the United States result in approximately 80,000 and 50,000 injuries each year, respectively. Though pedestrians and bicycles move differently, they share important characteristics as both have little protection during a roadway collision with a motor vehicle. Therefore, to minimize the risk of injury, cyclists should wear helmets and both should obey traffic laws. The responsibility to avoid collisions also rests with motor vehicle drivers, who must obey traffic signals and yield to pedestrians and cyclists when appropriate. In many accidents, the visibility of pedestrians and cyclists to drivers, and vice-versa, is of central concern.
Expertise

Questions Answered

We have experience in many aspects of pedestrian and bicycle accidents including:

Pedestrian conspicuity factors
Analysis of pedestrians and cyclists thrown by cars
Walking speeds & perception-reaction times
Pedestrians darting out from behind parked cars

Case Examples

Bus Striking Boy in Crosswalk:
A young boy was crossing a street with his aunt in New York City. Before he reached the other side, he was struck by a city transit bus whose driver claimed to have had a green light. We were able to show, based on the timing of the lights and measurements of the roadway, that the bus driver had more than enough time to perceive and react to the boy in the crosswalk and could have safely stopped the bus before impact, and further that the boy was not walking unusually slowly.
---
Dr. Irving Ojalvo is Chairman of Technology Associates (www.technology-assoc.com), a forensic engineering firm with offices in New York City and Connecticut. The firm's technical personnel, all of whom have advanced degrees, perform accident reconstruction involving issues of biomechanics, mechanical, traffic, and human factors engineering.
©Copyright - All Rights Reserved
DO NOT REPRODUCE WITHOUT WRITTEN PERMISSION BY AUTHOR.