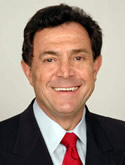 ML Consultants of AZ Response
Recently we were asked to attend an IME and was struck by how unprepared the client was for the exam. Throughout the IME this person gave answers that we believe could potentially be detrimental to his case. The client spoke up in an effort to be helpful and forthright. These answers were volunteered without prompting by the examining doctor. It was difficult to sit through the IME as an observer and not ask the client to only answer the questions asked and not volunteer information that could be misconstrued by the IME Physician. The position must be taken that IME physicians may be no less susceptible to secondary gain issues than some clients.
Clearly, some clients do not have significant findings and we will point out those cases that we feel should not be pursued. The vast majority of clients attending IME's present with legitimate injuries sustained as a direct result of the accident in question. It is our opinion that in these cases clients do better with some IME preparation. As an example, one attorney with whom we work asks us to sit in on the preparation session at the attorney's office.
As a result of our experience with the client mentioned above, we wanted to offer some guidelines that can be reviewed with any client who is going for an IME. We do not assert that this is a complete list of "do's and don'ts" as every case is unique. However, if your clients are aware of this list, their IME should be less stressful and potentially less damaging to them. Our list follows:
What the Client Should Know and Do Before the IME:
An Independent Medical Exam may not be as impartial as you would expect.
You should never attend an IME alone!
Request to have the IME close to your home. The further away from home the exam is scheduled, the more inconvenient for you to have a friend, relative, or observer take you, stay with you, support you or bring you back home.
Request payment for travel to and from the IME location before you go. Do not agree to reimbursement after the IME, because once you have gone through with the IME, travel expenses might be reviewed.
Create an Outline Regarding your Injury
Give a copy of the outline to the IME physician and get a copy signed by the IME physician.
The following should be included in your outline:
Include a brief history of what happened.
Include the medical treatments you have received.
List all ongoing symptoms related to your injury.
List all medications taken over the course of your medical treatment and any side effects they caused or that they added to your injury symptoms.
List anything prohibiting you from returning to full function.
List all medical testing that you have had.
The Day of the Time
Tell the truth. Don't exaggerate any injuries or any part of your history or examination. Make sure the IME physician is the same physician you were scheduled to see. No rehab nurse representing anyone other than you has a right to be present for your examination.
Answer only the question you are asked.
Note the time you arrive, the time you go into the exam room, the time the IME physician enters the exam room, the time he leaves the exam room and the time you leave the exam room. Write these times down on a notepad.
Take all of your x-rays, and other test results with you the day of the exam if they are available to you.
You can object to answering any question that is uncomfortable for you.
If it becomes necessary to lie down, use the restroom, or get a drink during the exam do not hesitate to ask. In fact, do not hesitate to ask for anything else you need during the exam.
If a particular part of the exam causes pain or discomfort - voice a complaint.
Encourage your witnesses, relative, or friend to be outspoken, not shy, and able to intervene on your behalf if they feel, based on your reactions, that the exam is causing you to experience discomfort or pain.
Take a camera to the IME exam. Take a picture that shows you were at the IME exam location. The photo should include something that identifies the location. A clock in the picture documents the time you were there.
Dress comfortably and be on time. Of course, be courteous to the IME physician and staff.
It is often helpful to take a few breaks during the process.
Before you leave the IME location request that any report generated by the IME physician be simultaneously forwarded to you and your treating physician as well as your attorney.
Let Us Know How We Can Help You
Disability assessment
Review of case validity
Help with strategies to promote medical theories
Medical Summary Reports
Interpretation of meaning, or lack thereof, of medical reports & records
Independent Record Reviews
Attendance at IME's
Referral to appropriate expert medical witnesses
Medical research
Facilitation of communication with clients, families, professionals and service & governmental agencies
Case Coordination
Facilitation of communication with treating doctors
Table-side deposition assistance or question preparation
As you may know, we have purposefully kept our fees exceptionally low allowing you the opportunity to have us review your cases early in your representation while controlling your expenses.
Please CONTACT US for information or testimonials from your colleagues. Medico Legal Consultants of Arizona
P.S. ---Please pass this Newsletter along to your colleagues.
---
A. Chasby Sacks, MD, CIME, MB BCh, FAACS., FICS, is board certified by the American Board of Cosmetic Surgery and he is also a full Fellow of the American Academy of Cosmetic Surgery. He has been in private practice for 40 years. Dr. Sacks is a member of the American Society of Liposuction Surgery, the American Society of Cosmetic Breast Surgery, and is a Fellow of the International College of Surgeons. He has served on the Board of Trustees of the American Academy of Cosmetic Surgery where he also has served as Treasurer. Dr. Sacks currently is a Trustee of the American Board of Cosmetic Surgery, has served as their Treasurer, and is also an examiner for this Board's examination process.

©Copyright - All Rights Reserved
DO NOT REPRODUCE WITHOUT WRITTEN PERMISSION BY AUTHOR.