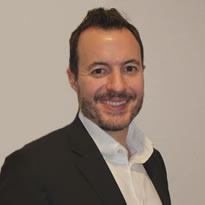 I have been involved with Microsoft Dynamics implementations for nearly 20 years now. I have also spent the last decade providing Microsoft Dynamics expert witness testimony in implementation failures and lawsuits.
There are some basic lessons from these experiences, which also apply to any ERP implementation. For example:
A clear digital strategy and project vision is an important prerequisite to a successful implementation
Your project will fail without organizational change management, communications, and training
Project governance and controls are essential
Too much customization
In addition to these common tenants - which apply whether you're implementing SAP S/4 HANA, Oracle Cloud, Microsoft Dynamics, or any other solution - there are some important lessons specific to MSD365 deployments. I have found these lessons to apply to Navision (NAV), Axapta (AX), and Dynamics (D365) implementations:
The flexibility of Microsoft Dynamics is a double-edged sword
Dynamics is on the more flexible side of ERP systems available in the market. This is mostly a good thing, but there is also a dark side. This flexibility often leads to more customization that you need. In other words, just because you can easily change the software doesn't mean you always should. You should only customize to preserve your company's "secret sauce" or competitive differentiators.
Don't let the familiar Microsoft look and feel fool you into skimping on organizational change management, training, and communications
When I see demos of the product or poke around in the system during a client's conference room pilot, I feel like it's obvious that I'm using a Microsoft product. It looks and feels like a Windows-based machine. Some may think it makes the product relatively easy to learn, so they underestimate the effort required for effective organizational change management, training and communications. Don't fall into this trap.
(Please note that the video below was recorded while I was still with Panorama Consulting. Please disregard the contact information in the video).
A "post-modern" ERP solution with Microsoft Dynamics at the core requires more IT sophistication
In addition to its flexibility, Dynamics' open architecture makes it relatively easy to integrate with other systems. Some use Dynamics as the core back office system, while integrating to other best-of-breed systems, such as Salesforce CRM, Workday HCM, or business intelligence tools. Some refer to this as a "post-modern" ERP approach. This can be a good option, but be aware that it requires a certain amount of internal IT sophistication, management, and support that you may or may not have at the moment.
Project governance and controls are especially important
While a solid PMO function is critical to any ERP implementation, Dynamics' flexibility requires more discipline, governance, and controls. Otherwise, it is too easy for projects to go down a number of rabbit holes and get off track. Make sure you have a solid project charter with well-defined controls, decision criteria, and other specifications. It may also help you to hire an independent third-party consultant to provide project quality assurance along the way (a service that our team at Third Stage provides).
Don't forget to hire the right Microsoft Dynamics system integrator
The right Dynamics system integrator can make or break a project. Although Microsoft has built a very robust ecosystem of resellers and integrators, this provides too many choices. There are some great integrators out there, but there are also some very weak ones. It is important to narrow the field to the ones that are the best fit for you - not just the ones that Microsoft might recommend to you. This is another way that Third Stage can help you get your project on the right track.
We hope that you never need to hire us for our Microsoft Dynamics expert witness services. At the very least, I hope that this gives you some things to think about as you ramp up your project or try to get it back on track.
---
Eric Kimberling, MBA, is one of the most recognized and respected independent Enterprise Resource Planning (ERP) systems expert in the world, giving 100% unbiased advice to clients for more than 20 years. Mr. Kimberling has been quoted in thousands of articles, including the Wall Street Journal, CIO Magazine and Fortune. He provides keynote speeches at industry conferences and universities worldwide, and continually provides industry thought leadership through blogs, podcasts, webinars and articles.

©Copyright - All Rights Reserved
DO NOT REPRODUCE WITHOUT WRITTEN PERMISSION BY AUTHOR.