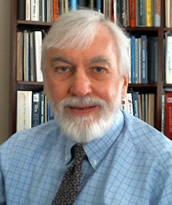 Plant Design: Coping With Coal Dust
As originally published by Power, March 2012.
By: Daniel Mahr & Michael A. Schimmelpfenning
Tel: 973-331-8100
Email Mr. Mahr

View
Profile
on
Experts.com
.
On February 7, 2008, at about 7:15 p.m., a series of huge explosions and fires occurred at the Imperial Sugar refinery northwest of Savannah, Georgia, causing 14 deaths and injuring 38 others, 14 seriously. The facility, which converted raw cane sugar into granulated sugar, had a material-handling system that included the familiar railcar unloader, belt conveyors, bucket elevators, and silo storage. The explosions were fueled by massive accumulations of combustible sugar dust throughout the packaging building.
The initiating explosion occurred in the enclosed belt conveyor below the silos. That explosion lofted the dust accumulated on floors and elevated surfaces throughout the buildings. Secondary explosions and fires heaved thick concrete floors and collapsed brick walls, blocking stairwells and exit routes. The destruction, as shown in the photo above, was complete.
The U.S. Occupational Safety and Health Administration (OSHA) reports that between 1980 and 2008, 422 combustible dust incidents were reported across 64 different industries; electric power generating utilities experienced 28 incidents. The U.S. Chemical Safety and Hazard Investigation Board (CSB) investigates and documents the causes of these industrial dust explosions. Each of the CSB dust explosion reports suggests a common cause: Companies and their employees failed to recognize the implicit danger of airborne and accumulated dust.
The explosion at the Imperial Sugar plant prompted the U.S. House of Representatives to pass a bill requiring OSHA to adopt the National Fire Protection Association (NFPA) recommendations to prevent explosions caused by combustible dust (see "Five Requirements for a Dust Explosion"), although it never became law.
Today, OSHA's instruction No. CPL 03-00-008 is the guiding directive for controlling dust in manufacturing facilities. CPL 03-00-008 and NFPA 654 define the conditions under which plants must immediately remove dust accumulations that are 1/32 inch thick. OSHA standard No. 29 CFR 1910.269(v)(11)(xii) requires the elimination or control of ignition sources when coal-handling operations may produce a combustible atmosphere. NFPA 654, which includes a comprehensive list of dust control, ignition sources, and damage control provisions, is also an invaluable reference.
A good understanding of what these instructions require (and following through on upgrades, as required) will make your next OSHA inspection much less stressful. The sidebar "Prepare for Inspections, Not Citations" describes what happens during a typical OSHA visit.
The Challenge with Handling Coal
---
Daniel Mahr, PE, is a specialist in the Engineering and Design of Dry Bulk Material Handling Systems. He is an expert in the supply, handling, blending, and processing of a wide range of bulk materials ranging from alumina to wood chips. Mr. Mahr is experienced in ports and terminals, the power, transportation, mining, steel, and process industries. He has managed large or technically demanding projects handling bauxite, coal, biomass, minerals, and other bulk commodities. As president, Mr. Mahr is responsible for all corporate activities of Energy Associates. On construction assignments, he has served as a technical representative and monitored technical/contract compliance.

©Copyright - All Rights Reserved
DO NOT REPRODUCE WITHOUT WRITTEN PERMISSION BY AUTHOR.