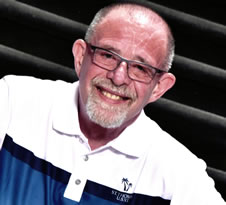 For several years I have authored articles concerning the Physician Assistant profession. In this opinion/article, I will focus on the concept of physician assistant independent practice. I will only discuss physician assistants and will not speak to other advanced practice providers because I do not have the education, experience, or knowledge that would allow me to offer an opinion.
Most, if not all, of the individuals reading this article, are familiar with the Physician Assistant profession. Therefore, I will not be repeating facts that are already known. Instead, I will be addressing two specific areas, the education of physician assistants and the recent discussions on the expanded scope of practice of my profession, including independent practice.
When I applied to Physician Assistant school approximately forty-six years ago, there were roughly twenty-six programs and only two, the University of Detroit Mercy and Yale University, awarded a Bachelors' Degree. The remaining were certificate programs, attesting that you attended a specific program, passed the examinations, and received a certificate. This certificate permitted you to take the national board examination offered by the National Commission on the Certification of Physician Assistants. This examination was and still is required to practice in any state. However, not all states require that you maintain active Certification.
In 1991 the ARC-PA became an independent body. The Accreditation Standards for Physician Assistant Education (Fifth Edition) went into effect this month. These standards were initially adopted in 1971 and have been revised in 1978, 1985, 1990, 1997, 2000, 2005, 2010, and 2019. These standards constitute the requirements to which an accredited program is held accountable and provide the basis on which the Accreditation Review Commission on Education for the Physician Assistant, Inc. (ARC-PA) will confer or deny program accreditation.
Programs accredited before 2013 that do not currently offer a graduate degree must transition to conferring a graduate degree. All sponsoring institutions must confer a graduate degree upon all PA students who matriculate into the program on or after January 1st, 2020.
The PA profession has evolved to one requiring a high level of academic rigor. Institutions that sponsor PA programs are expected to incorporate this high level of academic rigor into their programs and award an appropriate masters' degree.
There are more than six candidates for each available position, and many PA's entered the field because they were unable to get accepted to medical school. Not because of not being qualified but merely a matter of luck. Most PA students would be eligible for medical school.
From the early onset of the profession until recently, all Physician Assistants were required to have a supervising physician. In addition, it was required to have an alternate supervising physician in case your primary supervisor was unavailable.
The process of being licensed or certified or registered varied from state to state and was time-consuming and tedious.
In recent years 11 states have replaced the outdated term "supervision" with other words, such as collaboration, to reflect current PA practice better.
More recently, the concept of Optimal Team Practice was developed and adopted by the American Academy of Physician Assistant. The AAPA defines OTP as when PAs, physicians, and other healthcare professionals work together to provide quality healthcare without burdensome administrative constraints.
OTP was developed with the combined recommendations and discussions between the AAPA, PAEA, ARC-PA, and the NCCPA. After much discussion in May of 2017, the HOD of the AAPA adopted its final version of OTP.
This was developed to make PAs as employable as nurse practitioners and to represent a better understanding of the role PAs perform in medicine.
This concept is and always has been consistent with the PA team approach to medicine. There are four components of OTP (team-based practice, elimination of supervisory agreement requirements in law/regulation, creation of autonomous state PA boards, and PA eligibility for direct reimbursement.
The concept of team-based practice needs no discussion. It has been at the heart of PA practice from the beginning. The second aspect of the proposal calls for eliminating the requirement that PAs have a specific practice agreement with a particular physician. It is in this area where we begin to see the removal of the requirement for "supervising" physicians and the movement towards a "collaboration" agreement. I practiced under a collaboration agreement in Michigan and strongly supported this concept. We were issued individual licenses to practice medicine and individual licenses to prescribe medications. No longer was the physician I worked with responsible for my actions because I no longer functioned under their declaratory authority. The crucial point here is that I could not practice independently; it was still required that I have a professional relationship with a physician. It is my opinion that no midlevel should be an independent provider. The only independent providers are physicians. Although the collaboration agreement is a significant improvement, it still requires one agreement per physician. Somewhat cumbersome, but at times necessary for the continuation of the team concept in medicine, the protection of the public, and to remind PAs that we possess a good deal of knowledge but not to the degree that physicians do.
The third component calls for creating a separate majority-PA board to license, regulate, and discipline PAs. However, the revised OTP requested that PA regulation be done by a separate majority Physician Assistant board or a state medical board that has a combination of physician assistants and physicians who practice with PAs as members.
That is an improvement and certainly not a deal-breaker; however, the profession should monitor and regulate its members the same as any other licensed profession.
The final component of OTP addressed the area of PAs be directly reimbursed by all public and private insurers. Currently, we are the only health professionals that bill Medicare who is not entitled to direct reimbursement.
The remainder of the article/opinion will deal with physician assistant independent practice.
On April 4th, 2019, HB 1175 was signed into law by Governor Doug Burgum after passing the North Dakota House of Representatives and Senate unanimously.
Passage of HB 1175 was a significant legislative achievement for the profession. This bill removed the requirement that PAs have a written agreement with a physician if the practice is at licensed a facility (hospitals, nursing homes), facilities with a credentialing and privileging process (clinics), or physician-owned practices.
In 1910 The Flexner Report, which was commissioned by the Carnegie Foundation, recommended standardized premedical and medical education and created the "modern medical college."
The system we have now requires four years of undergraduate education with particular science prerequisites and then requires four years of medical school, the first two devoted to basic sciences and the second two years to hands-on, bedside education. After medical school, students enter into residency programs that last anywhere from three to seven years. Based on the individual's specialty, their residency may be followed by a fellowship.
Depending on the specialty and considering fellowship programs, these together can account for 10,000 to 20,000 or more clinical hours before completion.
We (physician assistants) spend two years in training. My course was six semesters in length and allowed two weeks off in two years. When I attended PA school, we are required to have two years of experience in a health-related field when we applied.
The twenty-four months was divided into twelve months of didactic course work and twelve months of clinical rotations. It was very demanding. In my second year of education, I slept in a call room at the hospital for twelve months and seldom left the building. To learn more, I would make a deal with the resident on call that I would get up and give his IV push Heparin if he would let me do the next cut down of insert the next chest tube. It worked.
The last six weeks of my rotation was in family practice. The practice was in a twenty-four-bed community hospital with a two-bed emergency room. I loved it; it was a trial by fire. I ended up taking a position with that physician and staid in the community for twenty-four years. The only reason for telling you the above short narrative was because I believe that my clinical rotation was directly responsible for making me a very competent and respected PA.
I can say without embarrassment that it took three years of experience before I could drive home and not worry that I missed something. Even after forty-six years, if something didn't "smell right." I would mull it over in my mind until I felt comfortable with my diagnosis and treatment.
I think of all the articles that I have read in preparation for this opinion; I think North Dakota has the right idea.
If our profession is going to attain the position, it rightly deserves, we must be mindful that we don't deserve independent practice; we must always be team players and encourage our physician colleagues to mentor us to help us deliver better patient care.
I know that after forty-six years of clinical practice, I wouldn't consider hanging out my own "shingle." It wouldn't be fair to my patients or give respect to physicians that they deserve.
Much more could be discussed, but then this opinion would be being going into areas that it was not intended to.
The opinions stated in this article are those of the author and are based on his experience in clinical medicine. Numerous articles and web sites have been relied on in assisting in the preparation of this article.
---
Raymond P. Mooney, PA-C, DFAAPA is a Physician Assistant with 46 years of experience in Family Practice, Emergency Medicine, Urgent Care, and Correctional Medicine as well as over twenty years of experience in reviewing medico-legal cases. He has extensive experience in deposition as well as trial testimony in state as well as federal court. With a diverse background as a Physician Assistant, Mr. Mooney has been providing the legal industry with his expert opinion for over 20 years. He is available to objectively evaluate cases for alleged medical negligence or a deviation in the standard of care on physician assistant practice.
©Copyright - All Rights Reserved
DO NOT REPRODUCE WITHOUT WRITTEN PERMISSION BY AUTHOR.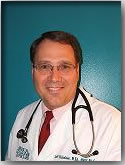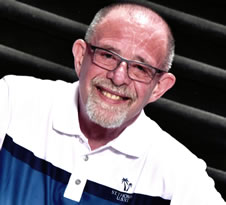 9/4/2020· Physician Assistants
The Role Of The Physician Assistant In Correctional Medicine
Many States outsource prison healthcare (general medical care, mental health, and dental) to corporations that supply these services. The corporation retained to provide healthcare services to inmates is responsible for hiring the staff to care for the inmate population, which can include physicians, Physician Assistants (PAs), advanced nurse practitioners, and staff nurses.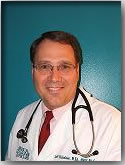 ;