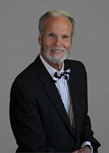 There are no formulas to assist a plant appraiser in valuing a plant that has no value in the marketplace due to its small size (Think, tree farms and liners, seedlings, or other immature plants which have suffered a casualty). Almost without exception, an appraiser will either value the immature plant as if it were a mature plant, or rely upon the weakest of all strong arguments, ipse dixit ("because I said so") to substantiate his opinion; however, the latter approach to value is being challenged more and more in court by judges. Ipse dixit in the final analysis is an assertion without proof. Either approach will not work in the matter of large claims. If the immature plant is a dooryard plant and is being tried in small claims court, either of the aforementioned approaches to value will probably work. But that does not make these approaches to value correct, and will certainly not work in larger claims with more intense legal scrutiny.
So how does an appraiser value a plant that has no value? Florida courts have the answer in the jury instruction given by the trial judge and approved by the appellate court in the case of, Lee County v.T & H Associates, Ltd. "... if you find from the evidence that the crop (plant, tree, etc.) was so immature that any estimate of the value based upon perspective crop yield (or minimum marketable height ) is purely speculative, then the damage you should apply to the determination of just compensation to the owner... is the cost of the plant and other expenses of production".
This approach to value is valid and defendable. It also explains why a 1 gallon plant placed into the ground as a starter plant could be valued at $40 or more. It is incumbent upon the appraiser to produce line items consisting of all costs associated with installing into the ground or container an immature plant or tree.
These line item costs must be reasonably consistent in the marketplace, and easily demonstrated to the trier of fact as a legitimate approach to plant production by your particular client. Line item costs could typically include, but by no means be limited to, the costs to locate the starter plant, costs associated with ordering and delivering the starter plant, leveling and site work at the nursery to prepare the ground for the starter plant, handling of the plants, installation, staking, irrigation, weeding, fertilizing, spraying, and harvesting costs.
Should you ever find yourself in the position of appraising immature plants that have no value in the marketplace, or find yourself across from an appraiser who has placed a value of $40 or more on a 1 gallon plant, you now know why and have a modicum knowledge of how to approach this appraisal problem.
---
Joe Samnik, is an Arborist Certified by the International Society of Arboriculture. Mr. Samnik has over 46 years of practice encompassing tree issues, arboreal and horticultural consulting, dispute resolution, tree and plant appraisals and expert witness in tree and landscape issues.

©Copyright - All Rights Reserved
DO NOT REPRODUCE WITHOUT WRITTEN PERMISSION BY AUTHOR.