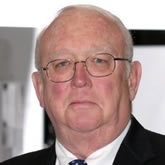 I noticed an article in my Google feed today about fraternity hazing cases concerning Tim Bream, entitled "Questions swirl about live-in adult adviser's role in Piazza death" which can be found here.
Tom Kline, the Piazza's attorney, is quoted as "It has always been the belief of the Piazzas that Tim Bream is a culpable party and shares responsibility for the death of their son. Our knowledge of his role continues to evolve as questions are asked."
While Doug Fierberg, noted hazing litigation attorney, had this to say: "Having undertaken those types of responsibilities, it's too cute by half to stick your head in the sand and say over such an extensive period of time when misconduct was taking place I neither knew of the circumstances nor had a reasonable opportunity to inform myself about what was going on, such that I could have intervened and saved this young person's life," Fierberg said. "Otherwise, it's pathetic for a 56-year-old to be living in a fraternity house."
As a current Hazing Expert Witness, and former Executive Director of a National Fraternity for more than 25 years, let me add my 2 cents worth.
The presence of Tim Bream as a paid for resident in the Beta Theta Pi house at Penn State is evidence on behalf of the alumni corporation that owned the house that they were aware of certain risk factors in the operation of a fraternity house and were taking some steps to avoid potential liability such as will occur with the Piazza case when civil actions start to be filed.
It is fairly commonplace for fraternity chapters to have adult resident advisers whose role is to ensure a modicum of decency in the chapter house. Sometimes this is mandated by the University, and I personally was involved in setting up a situation like this with the Dean of Students at LSU involving our chapter, or it might be a disciplinary arrangement by the National or simply the alumni association concerned about liability.
Obviously, Tim Bream, as a 56 year old Penn State football coach, would have seemed to be the ideal person to the Beta alumni to maintain order and report back to them. Just as obviously, he failed. Mr. Bream may well escape any liability in the forthcoming criminal proceedings, but MAN O MAN, look out when the civil actions start flying any day now!
---
David K. Easlick, Jr., is a Hazing and Risk Management Specialist and a member of the State Bar of Michigan for over 30 years. Mr. Easlick was the Executive Director of Delta Kappa Epsilon Fraternity for over 20 years. In such role, he became familiar with just about all outrageous conduct by undergraduate young men on the college campus. He spent years combating it, and attempting to correct and eliminate it. His experience includes Hazing, Binge Consumption, Sexual Misconduct, or other Risk Management Violations.

©Copyright - All Rights Reserved
DO NOT REPRODUCE WITHOUT WRITTEN PERMISSION BY AUTHOR.