*Enter State Names or Abbreviations. Use space to separate multiple states e.g. CA Washington NY
Economics Consultants Fulcrum Financial Inquiry
Renee K. Howdeshell, CPA
707 Wilshire Boulevard
Suite 2050
Los Angeles CA 90017
USA
phone: 213-787-4100
fax: 213-891-1300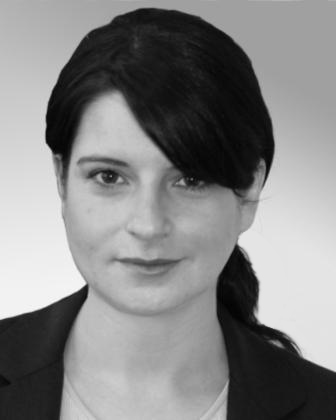 Fulcrum Financial Inquiry's analysis and research combined with unique presentation techniques have resulted in an unequaled track record in successful court cases and client recoveries. Their personnel are full time and fully focused on the services we provide. Fulcrum thoughtfully incorporates technology into their work to provide great results at a more reasonable cost.
Fulcrum's expertise encompasses damages analysis, lost profit studies, business & intangible asset valuations, fraud investigations, statistics, forensic economic analysis royalty audits, strategic & market assessments, competitive surveys, personal injury and employment damages, and a wide range of other financial advisory services. We serve the entire nation.
Renee K. Howdeshell is a CPA and Certified Fraud Examiner (CFE) with over 20 years of experience performing economic damages calculations. She has prepared numerous analyses and testified as an expert witness in federal court, CA state court and arbitration regarding lost profits, disgorgement or other matters involving accounting, finance or business valuation. She was previously honored by the National Association of Certified Valuators and Analysts as among the "40 Under Forty" who have made extraordinary advances in their field.
Ms. Howdeshell specializes in financial analysis and calculations involving disputes. She works with a broad range of firms/industries in both litigation and non-litigation settings. Her usual assignments include lost profits analysis, valuation, forensic accounting, and royalty and distribution audits.
Damage experts don't always agree regarding the appropriate discount rate and underlying methodology for a lost earnings claim and certain commonly applied methods actually provide a windfall to Plaintiffs. The chosen rate can make a meaningful difference in the economic damages conclusion. A recent article, "Lost Compensation Settlement Tool Allows You To Assess Economic Damages Accurately And Efficiently, Under Various Scenarios", demonstrates the significance of the applied rate on damages.
---
The US Court of Appeals for the Ninth Circuit has opened the door significantly wider for those who wish to pursue qui tam False Claims Act suits by reversing a dismissal of two such matters. Ruling en banc in United States ex rel. Hartpence v. Kinetic Concepts, Inc., the Ninth Circuit has removed a prior restriction that any prior public disclosure must have originated from the whistleblower as well.
---
A recent case addressed the interesting question of whether a corporation could serve as an expert witness. The matter involved a breach of fiduciary duty case coordinated with an appraisal proceeding, in re Dole Food Company ("Dole"). The defendants designated Stifel, Nicolaus & Company, Incorporated ("Stifel"), a corporation, to serve as their expert witness regarding the value of Dole.
---
Royalty arrangements within patent licenses have long been constrained by an almost 50 year old Supreme Court decision in Brulotte v. Thys Co that prevents collection of royalties after a patent has expired. The Justices have now agreed to revisit the precedent set by that often-criticized ruling in a current case, Kimble v. Marvel Enterprises, Inc.
---
In a recent case involving the City of Pomona ("Pomona") v. SQM North America Corporation ("SQM"), Pomona alleged that SQM's importation of sodium nitrate for fertilizer caused a perchlorate contamination in the city. Although the district court excluded under Daubert the expert testimony of Pomona's expert witness on causation, the Ninth Circuit reversed the ruling, stating that "facts casting doubt on the credibility of an expert witness and contested facts regarding the strength of a particular scientific method are questions reserved for the fact finder". The case was remanded for trial.
---
In association with general cost cutting measures over recent years, many companies have pressured their vendors to reduce fees. This downward pressure has extended to the accounting firms hired to provide independent audit opinions, resulting in a significant drop in audit fees. According to Audit Analytics, audit fees in 2012 were $472 per $1 million of revenue, the lowest amount since 2004. The question is whether audit quality has been sacrificed in order to achieve these reductions.
---
The Eastern District of Texas is well known for its intense patent activity and already provides early disclosure of infringement and invalidity contentions to facilitate faster resolution of these cases. The Court has now taken similar action by providing an option for accelerated damage discovery, including requiring a two week turnaround between defendant's production of potentially infringing sales data and plaintiff's good faith estimate of damages. Accomplishing this will require expert assistance immediately in the process. Even for cases that do not settle, this damage estimate will inform the Court's discovery decisions and resource allocations.
---
In the course of affirming the district court's decision in Kraft Foods Group Brands LLC v. Cracker Barrel Old Country Store, Inc., 2013 WL 6017396, Judge Posner went a step further. While upholding the injunction, he ended his assessment with some comments "for future reference" when it comes to consumer surveys offered to demonstrate consumer confusion in support of a trademark infringement claim:
---
A recently affirmed decision to grant judgment for the defendant as a matter of law highlights the importance of expert testimony that is consistent with previously-disclosed opinions presented in a Rule 26 report. In Rembrandt Vision Technologies, Inc. v. Johnson & Johnson Vision Care, Inc., the expert's testimony was struck because of critical discrepancies, leaving the plaintiff with no basis for claimed patent infringement.
---
The decision in United States vs. Windsor (No. 12-301, June 26, 2013) by the U.S. Supreme Court (SCOTUS) to strike down Section 3 of the Defense of Marriage Act (DOMA) creates important tax issues and opportunities. These include potential refunds for same-sex married couples and their employers for years not closed by the statute of limitations.
---
A Delaware federal court recently closed the door on each of two possible paths to damages for Plaintiff in the matter of AVM Technologies, LLC v. Intel, Inc. (Civil Action No. 10-610-RGA). U.S. District Judge Richard G. Andrews granted Defendant's motion to exclude Plaintiff's expert, while also granting Defendant's motion in limine to preclude any proposed expert testimony from the inventor of the patent in question.
---
Lost compensation is a method of capturing economic damages in personal injury, medical Malpractice, wrongful termination, failure to promote and other similar torts.
---
In a unanimous opinion, the California Supreme Court clarified that trial courts may use either California Evidence Code Sections 801(b) or 802 to admit or exclude the expert's testimony.
---
Electronic data comprises a large portion of discovery and provides efficiencies in searching and manipulating the data for further analysis.
---
Plaintiffs often desire short cuts to damage measurements. Given the cost of using experts employing proper methods and data, the temptation is obvious.
---
In re: Apple vs. Motorola, the parties sued each other for patent infringement involving smartphones. Seventh Circuit Judge Richard Posner, sitting by designation, threw out all damage witnesses for both parties on Daubert motions. Then, since both parties lacked damages testimony, he dismissed both cases with prejudice.
---
An extraordinary amount of time is incurred in discovery asking for records that may not even exist, or asking for records that do exist, but the other side declines to produce records that were not requested using just the right terms.
---
The following suggestions result from my experience serving as a witness, watching hundreds of other expert witnesses, and locating witnesses when servings as a confidential consultant. They are intended to help attorneys avoid common mistakes in selecting an expert witness.
---
Appraisal disciplines have a confusing array of credentials. This occurs because:
---
Intellectual Property licensing is big business, and is getting bigger. But most licensors do not earn as much as they should because they fail to perform royalty audits allowed under their license agreements.
---
The IRS adopted a substantially revised Form 990 that calls for significantly expanded corporate governance disclosures.
---
In many respects, the cross-examination of an expert witness is the same as for other witnesses. Some basics include: Be brief…Do not quarrel with the witness…Never ask a question to which you do not already know the answer…Avoid one question too many…and so on. However, there are some important differences
---
If you want to improve your chances of success, commit these ideas to stone. Then follow them religiously.1. Keep it simple This is the greatest commandment, and the one most frequently violated. Too much information in a visual aid will confuse rather than clarify. Creativity does not mean complication. To achieve your goal, invoke the following guidelines
---
Computers contain evidence useful in many human resource circumstances. Allegations of discrimination, sexual harassment, and unfair discharge are serious threats that are better understood by knowing what an employee did. Since computers are such a pervasive part of most employees' work lives, analysis of data stored on these computers helps address these issues
---