Orange County Pain Management (OCPM)
specializes in effective, minimally invasive pain relief, offering a full range of customized services and advanced techniques to diagnose and treat patients. OCPM believes in taking a look at the body as a whole unit and drawing from a variety of disciplines and alternative medicine options. They take an integrative approach towards not only managing effective, long-lasting pain relief, but improving quality of life.

frameborder="0" allowfullscreen="1">
Video Interview with Stephen Barkow - Pain Management and Nutrition
Specialty Areas
:
Neck Pain
Back Pain
Muscuolskeletal Pain
Migraine and Other Headaches
Arthritis Joint Pain
Sports Injuries
Workman's Compensation Injuries

Personal Injuries
Neuropathy
Fibromyalgia
Trigeminal Nerve Pain
Complex Regional Pain Syndrome (CRPS)
Reflex Sympathetic Dystrophy (RSD)
Qualified Medical Examinations (QME)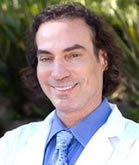 Medical Director at OCPM,
Stephen H. Barkow, MD, DABPM
, is dual Board Certified in
Pain Management
and Board Certified in both
Anesthesiology and Emergency Medicine
. He has been a practicing physician for over 20 years.
Dr. Barkow completed his internship in Internal Medicine as well as an Emergency Medicine Residency at Harbor/UCLA Medical Center. He then completed his Anesthesiology Residency at UCLA Westwood in Los Angeles. His interest in Interventional Pain Management led him to complete a Pain Management Medicine Fellowship at the University of California, Irvine Medical Center.
Dr. Barkow is currently a Clinical Assistant Professor at the University of California, Irvine. He is also an Advanced Instructor for the International Spine Intervention Society. Dr. Barkow received the "Physician of Excellence" award in 2009, 2014, and 2015 from the Orange County Medical Association.
View Stephen Barkow's Expert Witness Profile
.