Analysis & Inference, Inc.
is a team of statisticians and data scientists whose expertise in
Statistical Theory and Application
has been honed over the course of more than 700 projects. Senior statisticians, Dr. William (Will) Fairley and Dr. William (Bill) Huber direct A+I statistical consulting and research for corporations, government, non-profit agencies, and law firms, providing in-depth perspective and highly effective analysis.
Services Include
:
Risk Analysis - Statistical, probability, and related financial analyses for risk, accidents, and health
Audits, Surveys, Theft, and Fraud - Determination through statistical sampling and modeling of amounts of monies recoverable in audit disallowances, large-scale thefts, and fraud, etc.
Discrimination - Analysis of data, questions of statistical significance and validity, and development of models relevant to a wide range of discrimination claims in employment or in municipal services, housing, and other areas by age, sex, race, etc.
Liability and Damages - Statistical analysis and related economic aspects to address alleged harm or specific damages
Finance, Regulation, and Insurance - Statistical analysis and related aspects of finance theory and economics in issues such as price discrimination, royalties, real property valuation, investment risk and return, regulated rates of return, and risk classification in property-liability insurance
Public Policy - Examples are school funding mechanisms, hazardous materials management, economic regulation, and discrimination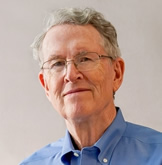 William B. Fairley, PhD
, President, Co-Founder, and Senior Statistician is nationally recognized for contributions to law and public policy and widely published in leading statistical and economics journals. He has contributed to successful outcomes in more than 400 professional engagements. He has published over 45 professional articles, and been accepted as an expert by over 30 courts, boards, arbitrators, or mediators.
An expert with respect to the Medicaid reimbursement system, Dr. Fairley was the first to identify and quantify an unfair bias in the way the system assigned payments to the states. By introducing the concept of a "Penalty Bias," he helped return millions of dollars in penalties to a coalition of states.
Dr. Fairley has been recognized as an expert statistician in numerous federal and state courts, as well as in settlement negotiations, arbitrations, and mediations.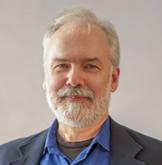 William A. Huber, PhD
, Statistician, Mathematician, and Data Analyst is an Accredited Professional Statistician (American Statistical Association) with a PhD in mathematics from Columbia University.
When New Jersey implemented new regulations to control groundwater pollution, Dr. Huber predicted that prominent manufacturing plants would face unexpected and unfair financial penalties. Using statewide data obtained through the FOIA, he created and analyzed a database of monitoring records to determine which facilities would be affected. Working closely with industry, the New Jersey Department of Environmental Protection, and the public, Dr. Huber recommended changes to the regulations which were quickly adopted, leading to a fairer, more effective program that remains in use today.
Dr. Huber mines data to uncover valuable insights that improve critical business decisions to boost company and product performance. His expertise is in developing models which describe patterns and explain the relationships among variables that can reveal previously unseen facts of high business value. As President and Founder of Quantitative Decisions, a statistical consulting and software development firm, Dr. Huber completed over 300 projects, illuminating ideas that accelerate growth, innovation, and competitiveness. Many of his projects have focused on environmental statistics and decision analysis.
Dr. Huber has testified in federal courts and supported litigation as a consulting expert in many states and Mexico.