*Enter State Names or Abbreviations. Use space to separate multiple states e.g. CA Washington NY
Law Practice Management
Expert Witnesses

:

1
Select Experts. Start Inqury.
Nonprofit Organizations Expert Witness Jess Birken
Jessica Birken
Attorney & Owner
1400 Van Buren St. NE
Suite 200
Minneapolis Minnesota 55413
USA
phone: 612-200-3679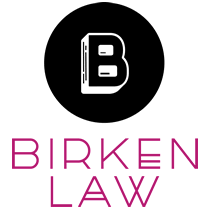 Jess Birken, MNM, Esq.
| | |
| --- | --- |
| | Jess is the owner of Birken Law Office PLLC, a boutique law firm serving nonprofits and charitable entities with their compliance and operational issues. Jess empowers nonprofits to achieve their mission by doing things right. She connects clients with the right tools, right coaching and right contacts. Ms. Birken is a nationally recognized attorney both for her service and understanding of the nonprofit & charitable sector as well as for her innovative subscription based law firm model. Listen to Jess' podcast Charity Therapy on your favorite podcast player. |
Credentials
BA, Sociology, University of Minnesota, Twin Cities
JD, Mitchell Hamline School of Law, Magna Cum Laude
MA, Nonprofit Management, Hamline University School of Business
For additional information view LinkedIn
Litigation Support
Ideal client engagements are with attorneys for either plaintiff or defendant representing nonprofits involved in complex nonprofit business or compliance cases.
Entity Formation, Articles of Incorporation
Nonprofit Sector Best Practices
Bylaws Interpretation
Fiduciary Duties
Private Benefit / Private Inurement / Insider Dealing

Voting Member Rights
Board Disputes / Community Disputes
Government Grant Compliance
Nonprofit Policy Norms
Conflicts of Interest Management
Biography
Ms. Birken is the former CEO & Managing Partner at Urban Birken PLLC, a boutique firm that focused on serving the nonprofit community and started her own firm in 2016. Jess has extensive non-legal experience working inside nonprofit organizations for most of her career prior to law school as well as after attaining her masters.
Before becoming a private practice attorney, Ms. Birken served inside a mid-sized national nonprofit organization, Pheasants Forever. In that role she managed ~$50,000,000 in state and federal government grants and worked on hundreds of conservation real estate transactions. Jess is deeply experienced in the reality of federal grants management across the entire life cycle. Ms. Birken has a deep understanding of the norms and best practices of the nonprofit sector, as well as the legal and regulatory environment these organizations exist within. This expertise was developed through her academic work obtaining a Masters in Nonprofit Management, in the work environment and through private practice experience.
Birken Law Video Introduction
Contact Information
You can contact Ms. Birken via e-mail or follow her on Twitter or Facebook.
When starting a new nonprofit, most founders are focused on their mission. Who are they going to be? What kind of work will they do? What impact are they going to make? But those aren't the only things nonprofit founders need to decide. They also need to decide on the structure of the nonprofit and how it will function, too.
---
Here's the thing: I wish my clients understood that a nonprofit's public charity status is NOT everything. It might be necessary and important, sure. It helps communicate to donors that the nonprofit is a public charity....But it's certainly not the end-all, be-all of a successful nonprofit.
---
Working with nonprofit organizations, I deal with a LOT of people problems. And it makes sense, right? When you ask a group of people passionate about a cause (aka, the board of directors) to come together to make collective decisions…disagreements and confrontations are inevitable.
---
Feeding Our Future (FOF) was a Minnesota food assistance nonprofit that was awarded millions in federal grant funds in the past few years. FOF passed those funds through to other small organizations and businesses to provide food to children, primarily BIPOC and immigrant children in the Twin Cities and beyond.
---
So, what does this have to do with nonprofits, you ask? Well, as a lawyer for nonprofits, I've seen lots of organizations go through the process of selecting new leaders – and not all of them do it right, especially when an insider is involved. This Jeopardy host situation reminded me of those cases.
---
Dissolution can be a happy occasion (yay, we accomplished our mission!) or it can be very sad and emotional. But no matter what brings a nonprofit to that point, the decision to dissolve is a big one. And, to the surprise of some folks, that decision is just the very beginning of what can be a very long process
---
As schools are called off for the rest of the year, toilet paper flies off the shelves, and shelter-in-place orders are announced, anxieties are high. Everyone is worried about money, jobs, health, how to stay sane in the coming weeks – or at least I'm pretty sure it's not just me! And then there's another layer of worry – the worry that comes with running a small nonprofit in the midst of an international crisis.
---
Lately I've been noticing a lot of chatter on the internet about how you know which charities to donate to. There seems to be a general suspicion that nonprofits of all sizes who are seeking donations are swindling people out of their hard-earned money. Or at least that you can't trust these organizations and that it's easy to make the wrong decision.
---
I work with a lot of nonprofit founders, and all of them have a certain kind of pride in their work. And they should! Lots of people have ideas, but there's not that many people out there who are willing to put their time, effort, knowledge, and money into it. We need entrepreneurial founders in the nonprofit sector.
---
The reality is, starting and running a nonprofit is more than just the mission-driven work. Taking the time to understand the organizing documents, the Articles of Incorporation and the Bylaws, will help the organization going forward.
---
Here's the secret to getting your nonprofit idea off the ground: knowing for sure that it should be a nonprofit in the first place.
---
Jessica Birken, MNM, Esq.
Request a copy of the eBook from Jessica Birken, MNM, Esq. Learn what you need to know before getting started with your nonprofit.
---