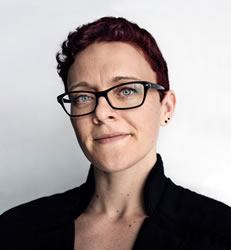 If you've been following the news in my home state of Minnesota (or follow the New York Times), then I'm guessing you've seen the MANY articles about the Feeding Our Future scandal.
Feeding Our Future (FOF) was a Minnesota food assistance nonprofit that was awarded millions in federal grant funds in the past few years. FOF passed those funds through to other small organizations and businesses to provide food to children, primarily BIPOC and immigrant children in the Twin Cities and beyond.
The Problem?
The FBI is investigating the nonprofit, alleging that millions of dollars of federal funds were stolen from federal aid programs and used illegally. We're talking like everything from buying fancy cars; paying for international travel; and even buying an apartment in Kenya.
FOF's board recently voted for the organization to dissolve, and a judge is overseeing the dissolution, all while the investigation takes place. One arrest was made in late April, and we'll have to see if more are made throughout the process.
The whole thing is a huge, ugly, infuriating mess. It's hard to fathom that all this money meant to help hungry kids could go so wrong. So how did this happen?
There were lots of state and federal agencies involved, and it took them a while to realize what was going on. Agencies started to notice things didn't add up and tried to stop funding the organization – which the nonprofit fought tooth and nail along the way. Here's the thing, there were some obvious signs of trouble to anybody that might have been looking in from the outside.
FOF didn't file their annual reports to the MN Attorney General's Office and was dropped from the rolls as a registered charity in Minnesota.
FOF didn't file its 990s – for three years in a row – and had its c3 status automatically revoked by the IRS for non-filing in their third year of existence.
How Did The Funder Not Have A Problem With This?
There's something wrong here, and it's not just within the nonprofit. As a funder, you're going to give MILLIONS of dollars to a nonprofit that just started a couple years before and you can't even pull a 990 on them? And then you keep giving them money when they haven't filed even their most basic tax forms? Come on.
And the thing is, these kinds of mistakes aren't unique to FOF. I chatted with Kelly Smith, the reporter from the Star Tribune covering the case, and I explained that I see issues like these often in the small nonprofits I work with. Orgs miss filing deadlines, try to do everything themselves with no professional help, and their compliance goes by the wayside.
Most of the time, none of that means anyone is defrauding the government or misusing charitable funds. Usually, it just means that the nonprofit doesn't have the staff, expertise, or infrastructure it needs to run effectively.
I don't say any of this to excuse the negligence and mismanagement of FOF that led to the alleged fraud. This situation is so frustrating and enraging for anyone working in or around the nonprofit sector because it gives us all a bad name.
But sometimes, we can sort of over-correct when things like this go so, so badly. Since the beginning of this scandal, I've seen tons of headlines about how we need to be cracking down on "nonprofits." All this suggests there needs to be more watchdogs because nonprofits are probably scamming you. You as a donor need to be worried about how each and every cent of your donation is spent.
No, no, no, no. Your $20 or $200 to your kid's little league is likely going right where it's supposed to go.
What we really need is for government grantors to actually take RESPONSIBILITY for their role in giving out this money without adequately ensuring the taxpayers' funds were going to the right place. FOF happened because the government grantors weren't even checking the basic compliance for the organization.
When they finally got those outcomes reports with the fishy sounding numbers, it was too late. I know, I know, we were in a pandemic, but still. This hurts everybody in the nonprofit sector because we are all dealing with this fallout and the calls for accountability. This extra scrutiny comes on what's already a lot of oversight and compliance for nonprofits.
A lot of the problems with compliance can be solved by hiring professionals and treating the organization like a real business. But guess what? Nonprofits are expected to spend AS LITTLE AS POSSIBLE on "overhead" expenses like legal and accounting fees, office space, and software. They're meant to get on with less, but still do it all perfectly.
Come on, y'all.
With all this playing out in the news, what do I wish we were seeing instead? How about less calls for "crack downs" or "accountability" and more calls by donors saying "how can I support you in building a strong back-office so we never have to deal with a scandal like this? What funding do you need to raise that you're afraid to ask for?" Be willing to support the mission all the way to the back-office, please!
---
Jess Birken is the owner of Birken Law Office, a firm designed to help nonprofits. Ideal Client Engagements are nonprofits looking for a strategic partner who will give pragmatic advice and keep business operations on track so the mission work stays a priority.
©Copyright - All Rights Reserved
DO NOT REPRODUCE WITHOUT WRITTEN PERMISSION BY AUTHOR.