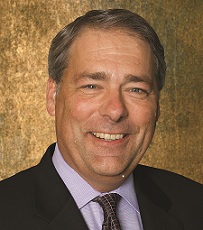 Kirk D. Kleckner, CPA, MBA, ABV, ASA, CFF
is the Managing Principal of ValuationUSA, a boutique
Valuation / Litigation Support
firm. He is also the current President of Automotive Group Capital and Consulting, LLC - a ten person business specializing in the dealership industry.
Mr. Kleckner is a CPA, MBA and is professionally accredited in Business Valuation (ABV) from the American Institute of Certified Public Accountants (AICPA). He is also a Senior Appraiser of the American Society of Appraisers (ASA) and Certified in Financial Forensics from the AICPA (CFF). Mr. Kleckner is a
Qualified Expert Witness
with experience in complex business litigation.
Mr. Kleckner's experience includes seven years as Chief Financial Officer for a well respected top 50 dealership group. He spent nineteen years with an accounting firm as its Chief Operating Officer, Director of Business Valuation and Litigation Support Services and Shareholder.
Mr. Kleckner's expertise leverages both his professional and hands-on industry experience. His practical experience includes buying, selling and integrating of businesses and organization and owner tax planning.
Mr. Kleckner has experience as an expert witness in various legal actions including class action settlement valuation, ownership dispute valuation and business damage calculations.
Areas of Expertise
:
Business Valuation
Litigation Economic Loss / Damage Analysis and Independent Opinions, Expert Witness
Product Warranty and Class Action Settlement Valuation
Dealership - Valuation, Profitability and Practices
Business Interruption, Minority Interests and Fair Value, Ownership Disputes
Estate and Gift Valuation
Succession and Business Owner Wealth Transfer Planning
Acquisition / Merger Advisory
Mining Interest Valuation