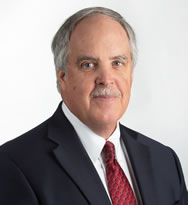 Christopher G. Linscott, CPA, CFE, CIRA, is a Director of Keegan Linscott & Associates and is the Director of Litigation, Forensic Accounting, and Bankruptcy Support Services.
Mr. Linscott was previously employed with the international CPA firms of Coopers & Lybrand (now Price­water­houseCoopers), and Peat Marwick (now KPMG). He has more than 25 years of ex­perience in public accounting.
Mr. Linscott specializes in the areas of Litigation Support, Bankruptcy Reorganization, Fraud Investigations and Prevention, and Business Consulting. He has served clients in industries including construction, health care, home builders and developers, law firms, manufacturing and distribution, non-profit, professional services, real estate, restaurant franchises, retail service, and wholesale.
Mr. Linscott is a Member of the Arizona Society of CPA's, American Institute of Certified Public Accountants, National Association of Certified Fraud Examiners, Association of Insolvency and Restructuring Advisors, and a Director of the Board of Directors at Bashas'.