Keegan Linscott & Associates, PC is a full-service Accounting Firm with more than 20 years of experience providing the highest quality of service to clients through a multi-dimensional team of dedicated and trusted professionals.
Leaders in their industry of practice, the professionals at KLA are Certified Public Accountants, Certified Fraud Examiners, Forensic Accountants, and Certified Insolvency, and Restructuring Advisors. They are committed to providing their clients and community with exceptional service, specializing in such matters as complex commercial litigation, FAR audits, all taxation matters, bankruptcy, reorganization, insolvency issues, and fraud detection, investigation, and prevention.
Consulting Services Include:
Taxation-Related Services -Tax Problems, IRS Audit Support, Non-Files Returns, Offers in Compromise, Bankruptcy, Estate Planning
Audit Services - Audits, Reviews, Compilations, Federal Acquisition Regulations
Business Services - Quickbooks, Small Business, Payroll, Part-Time CFO, Cash Flow, Bank Financing, Strategic Business planning, Business Valuation, Succession in Planning, New Business Planning, Non-Profits, Internal Controls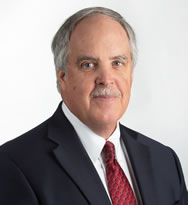 Christopher G. Linscott, CPA, CFE, CIRA, is a Director of Keegan Linscott & Associates and is the Director of Litigation, Forensic Accounting, and Bankruptcy Support Services. He also manages corporate financial audits and tax clients. Mr. Linscott was previously employed with the international CPA firms of Coopers & Lybrand (now Price­water­houseCoopers), and Peat Marwick (now KPMG). He has more than 25 years of ex­perience in public accounting.
Mr. Linscott specializes in the areas of Litigation Support, Bankruptcy Reorganization, Fraud Investigations and Prevention, and Business Consulting. He has served clients in industries including construction, health care, home builders and developers, law firms, manufacturing and distribution, non-profit, professional services, real estate, restaurant franchises, retail service, and wholesale.
Mr. Linscott is a Member of the Arizona Society of CPA's, American Institute of Certified Public Accountants, National Association of Certified Fraud Examiners, Association of Insolvency and Restructuring Advisors, and a Director of the Board of Directors at Bashas'.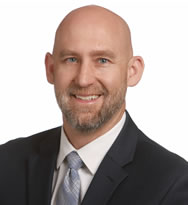 Eric A. Lee, CFE, CIRA, is a Principal and Phoenix Practice Leader in the Consulting Services group of KLK. He has extensive experience conducting complex financial analysis and forensics related to multi-million dollar fraud schemes, analysis of complex financial accounts and transactions, fraudulent transfers and conveyances, analysis of securities transactions, international investigations, and loss and damages calculations.
Mr. Lee's experience also includes conducting due diligence investigations for several state regulator, financial institutions, publicly traded corporations, and private entities (including FCPA due diligence related to pre-acquisition and compliance).
Prior to his career in consulting services, Mr. Lee spent more than seven years as a Special Agent with the Federal government. During his tenure as a Special Agent, he investigated criminal and civil violations, nationally and internationally, relating to fraud, money laundering, theft and embezzlement, public corruption, and tax evasion.