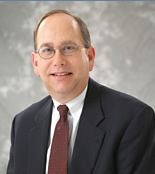 Most contractors know that the mechanic's lien is one of the best remedies available to the contractor, laborer, and supplier because it allows for the foreclosure of real property if payment is not made for construction work and/or materials supplied to the project. What many contractors may be unsure of is on which projects a lien should be recorded.
Our answer is simple. A lien should be recorded on every project on which payment is not made within the statutory time frame. That means, first and foremost, that unless your contract is directly with the owner, you should serve a 20-day preliminary notice as required under Civil Code § 3114 within 20 days of the date you first provide goods or services. Then, assuming you served a 20-day preliminary notice, you should record a mechanic's lien within 30 days after notice of completion or notice of cessation is recorded, or within 90 days after work has stopped on the project and there is no notice of completion or notice of cessation recorded. This time is extended by 30 days if you are the prime contractor or your contract is directly with the owner.
The service of the 20-day preliminary notice is also a prerequisite for most contractors and material suppliers to preserve their right to serve a stop notice. It is also helpful in bond claims.
You may ask, what if the owner or contractor (if you are a subcontractor or material supplier) promises payment and your time is running out on recording a mechanic's lien? The answer is still the same. Unfortunately, many owners and contractors know that hope springs eternal in the mind of the subcontractor or material supplier and thus they may hold off on recording a mechanic's lien if promises are given that payment will be timely made. They know that, even if the promises are false, the time limit for recording a mechanic's lien is statutory and the failure to file within that time, even if you are fraudulently induced to withhold recording a mechanic's lien, will preclude the mechanic's lien from being enforceable because it was not timely recorded. Contractors face the same problems from owners and/or owner builders who make false promises to pay.
You may ask, is the answer the same if the person promising to pay is a close friend or family member? Yes. You should record a mechanic's lien on every project if you want to assure that you will be paid. If, however, you are willing to write off the debt, you need not worry about timely recording a mechanic's lien, in which case you would be left with suing the owner and/or general contractor (depending on the circumstances) instead of having the additional remedy of forcing the sale of the real property by a foreclosure of mechanic's lien action.
Remember also: Once you record the lien, you have only 90 days to file a lawsuit to foreclose on the lien. If you do not receive timely payment after the lien is recorded (i.e., within 75 days or so), you should consider filing a lawsuit to foreclose on the lien. If you fail to file your lawsuit within 90 days after the lien is recorded, your right to do so will be barred. Time is therefore of the essence.
The moral of this story is simple: Even when promises are made, take a belt-and-suspenders approach. If the owner wants to avoid having a foreclosure action, they will have 90 days to pay, in which case the mechanic's lien will be released. Similarly, if they do not intend to pay, you will preserve your right to foreclose on the lien, provided, of course, that you file suit to enforce the mechanic's lien within 90 days after it is recorded.
---
Darryl Horowitt, Esq., has conducted all phases of litigation in the areas of Banking, Business Disputes, Securities Fraud (class action and individual), Construction, Real Estate, Environmental, Casualty Insurance Defense, Personal Injury and Commercial Collections, from initial client contact to settlement, mediation, arbitration and trial - court and jury (State and Federal Court) and administrative proceedings (before the United States Environmental Protection Agency, Department of Agriculture, National Labor Relations Board, California Department of Fair Housing and Employment, Worker's Compensation Appeals Board and Agricultural Labor Relations Board).

©Copyright - All Rights Reserved
DO NOT REPRODUCE WITHOUT WRITTEN PERMISSION BY AUTHOR.