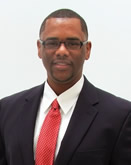 Dr. Christopher A. Lowery, DHSc, CLCP is a Clinical Health & Rehabilitation Consultant with a special interest in helping individuals and organizations with public health impairment issues.
Since 2002, Dr. Lowery passion is to educate, empower and provide hope to individuals that deal with catastrosphic health impairments by educating them on how to live a better quality of life due to poor health care conditions, which will address social, cultural and behavioral barriers across all diverse populations.
He currently hold the following degrees at University of North Texas, Bachelor of Science in Rehabilitation Studies (07); University of Oklahoma, Master of Arts in Human and Health Administration Services (10); Capital University Law School, Post-Speciality Certificate in Life Care Planning (12); University of Arkansas at Little Rock, Post-Master's Certificate in Rehabilitation Counseling (14); and Nova Southeastern University, Doctor of Health Science in Global Health (16).
Due to the broad knowledge of education, he practice as an expert on the following topics: expert testimony, litigation support, vocational evaluations, employment support/job placement, earnings capacity evaluations, rehabilitation consulting, medical life care planning, formulate reviews/opinions on independent medical examinations, disability case management, and a wide range of public health, medical, psychological and psychosocial aspect of disabilities.
**If you have a case that needs Dr. Lowery's expertise, please feel free to give his office a call for a free consultation.
Note: Please see below or website for more expertise areas. Areas of Expertise:
Vocational Evaluations
Employment Support/Job Placement
Life Care Planning
Personal Injury
Medical Malpractice / Medical Negligence
Counseling
Independent Medical Examiniation Review

Family Law / Domestic Relations
Worker's Compensation
Veteran's Benefits
Labor and Employment Discrimination
Jones Act / Longshoreman Cases
Matrimonial / Divorce Matters
Health & Rehabilitation Education
Expert Testimony on a variety of health related topics