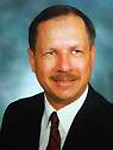 Dr. Adam K. Aleksander, PhD, PE, CSP
, has over 40 years of experience in the areas of
Mechanical Engineering, Human Factors, and Safety Engineering
. He combines both academic credentials and active work in industry to provide a grounded perspective in
Product Liability, Industrial Incidents, Warnings, and OSHA
related issues. He is also a VP of an Energy Services firm, with over 35 overseas assignments related to forensic services, power utility issues, and equipment failures.
Dr. Aleksander has been a practicing engineer since 1972, focusing his Manufacturing, Consulting and Forensic investigations on
Problem Definition
and
Root Cause Analysis
of complex problems in confidential issues. His firm has experience encompassing an enormous variety of claims, from large $45 million dollar dam claims, to environmental clean-up claims, to small road construction claims. His litigation services often involve reconstruction, perception reaction studies, warnings, equipment operation, mechanical failures, industrial accidents, skiing, and bicycling injuries.
As an Expert Witness, Dr. Aleksander has worked with many clients, including plaintiff's and defendant's attorneys, both civil and criminal, attorneys representing corporations, corporations in the power utility area, and corporations that produce products. His services are also available to insurance executives with complex claims issues that involve industrial or utility related losses. Dr. Aleksander has been retained over 125 times in a wide range of technical investigations.
Litigation Expertise
:
Product Liability - Design, Manufacturing and Marketing Defects, Involving Damage, Injury or Fatality
Equipment Failures - Proximal Cause of Failure with Contributing Factors
Human Factors, Visibility, Ergonomics, and General Research Issues - Product Usability, Warnings, Instructions, Perception, Reaction Time, Visibility and Conspicuity Issues
Construction, OSHA, and Safety Engineering - Regulatory and Safety Issues
Industrial Projects
Power Utility - Service and Equipment Failures
View Dr. Aleksander's Consulting Profile
.