PRESS RELEASE DETAIL 48
A Press Release is one of the most cost-effective tools there is. Build credibility by publicizing your company events, performances, and other newsworthy items. Contact Us to feature your Press Release.
Return to Press Releases List
12/4/2009 12:00:00 AM
It's a Treat, Not a Trick, Following Lottery Expert's Tips - and Winning a Jackpot
---
By Gail Howard
December 4, 2009, Las Vegas, NV -- When lottery jackpots are won with my Smart Luck systems, it gives me enormous pleasure to hear from my winners - and makes my work more meaningful. My latest lotto jackpot winner, Patricia Hansen of Fort Lauderdale, Florida, wrote to me after winning top prize on October 31, 2009. She won the Florida Fantasy Five jackpot - sharing $257,794.14 with two other winners - plus two second prizes and six third prizes.
"I just couldn't wait to tell you about the 'Treat' bestowed upon me on Halloween, Oct. 31, 2009, and to thank you for your wonderful Web site where I was poking around and reading every word," she wrote. "Years ago, I had sent away for one of your books and being an avid bingo player and lotto player decided to go hunting for that book. I went on the Internet to see if you were still around and in a flash up came your Web site. I was thrilled. "
"I read everything on your site and ordered your book '
Lottery Master Guide
' and the
Advantage Plus software
. I took your tips off your Web site and used your
interactive wheel 3003
and played 11 numbers in ten games. The first day I played them I was rewarded with three numbers which paid $11.50 and a few with two numbers, good for a couple of free tickets."
"I continued to play the same numbers for the next couple of days and was once again awarded with three numbers twice which paid $10 each plus three free tickets for two matching winning numbers. I hadn't even received your book or software yet," Hansen noted.
"Then, I received your book and software and started reading it and following the instructions of what to look for and how to set up the various charts," she continued."I was most interested in the 'games out chart' and the hit and skip charts. I started tracking the past history of the games and started picking numbers I thought were due. I had not yet used the software. I once again used the interactive wheel on your website 3003 and made two more bet slips out with ten combinations on each, I also played the previous one I made out a few days before and got 3 numbers on each time. "
"Halloween fell on a Saturday this year so I spent the whole day reading your book and adding the sums and making the numbers due chart and although I had already made out my bet slips just wanted to recheck and feel that I did my best."
"That night, I went to play my numbers about 10 p.m.," she went on. "I checked the Florida Lottery Web site around midnight to see what numbers had come out. To my hoping and wishing surprise, I saw numbers that I had been playing in the past few days -- which were now familiar to me. I went into my bedroom and checked my tickets. I couldn't believe I had all five numbers right in a row on the same line."
"I had won!" Hansen exclaimed. "I went back to my computer to see what the amount was and saw that there were three winners and that the jackpot was $257,794.14."
"On Sunday, I took out my tickets to check again and saw not only had I won the jackpot but I had four winning numbers twice on the same ticket, which paid $132 each and then I saw three winning numbers six times for $10 each! That was an extra $324! "
"I arrived at the Florida Lottery claims office in Palm Beach," Hansen wrote. "When I gave them the claim form which I had printed and filled in from the Web site I got the good news: I won $85,931.38 because that is what each winner gets. Because my ticket also had one of the four winning numbers at $132 and one of the three numbers at $10, plus four free tickets for two winning numbers, they give you the $4 instead of free tickets. The amount I received before taxes was $86,077.38 - after $21,519.35 taken out for taxes, I have a net total of $64,558.03."
"In the days since my big jackpot, I have used the master guide and the software to help me choose numbers I am happy to say have consistently gotten four and three winning numbers and a lot of free tickets," she wrote. "I am so thankful and grateful for your wonderful book and software. Your book is very concise -- and easy to follow and understand. The time and effort put into creating your books has to be a labor of love as they are so in depth, it leaves nothing to wonder about. In the case of your books and software, you have done all the work, all we have to do is read, follow instructions and win. "
"Everyone loves to win, but it is also what the winning represents to the individual. For me, it is security and the knowledge that I can afford to get on a plane and visit my children who live in a different state more often and not worry about the dent it will make in my savings account," Hansen wrote. "I can continue to live debt free without compromise."
"Anyone that has ever won a substantial amount of money will always feel that it has come at a good time or perhaps in the nick of time. That is just another testament that God will provide," my latest lottery winner reminded me. "Thank you again for these wonderful tools you have provided to help me secure my future."

ABOUT GAIL HOWARD
Gail Howard is the author of the comprehensive lottery number selection book "Lottery Master Guide" and lotto wheeling books for pick-5, pick-6 and Powerball/Mega Millions as well as lottery software with scientific strategies and easy-to-use systems to help the lottery player bet smarter.
View Ms. Howard's Profile
.
© 2009 Gail Howard. Use and distribution of this article must include the author's information and copyright.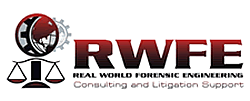 Dr. J. Rasty, PE, MBA
Founding President & CEO

Craig Moskowitz, PE
President/Managing Member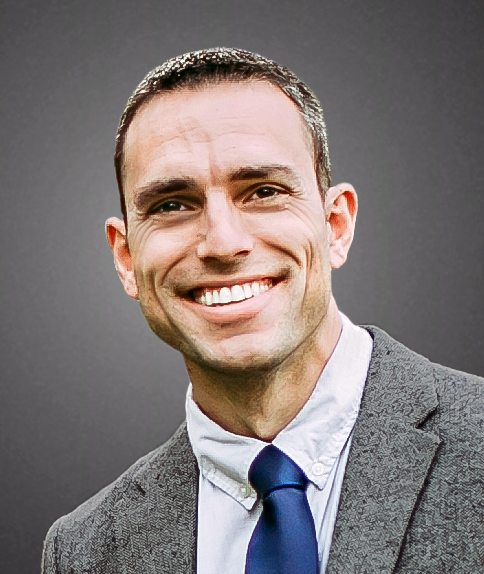 Nick Barreiro, AVFA,DIVRT
Chief Forensic Analyst