PRESS RELEASE DETAIL 73
A Press Release is one of the most cost-effective tools there is. Build credibility by publicizing your company events, performances, and other newsworthy items. Contact Us to feature your Press Release.
Return to Press Releases List
2/20/2014 12:00:00 AM
Renowned Private Investigator Michael P. Gervais Launches New Lie Detection Website: CaliforniaLieDetectors.com
---
Stockton, CA (PRWEB) February 20, 2014 -- CaliforniaLieDetectors.com is the latest service offered by nationally-renown private investigator and legal expert witness, Michael P. Gervais. Utilizing the effective Psychological Stress Evaluator (PSE) system, the website is designed around Gervais' ability to provide accurate results that will enable his clients to receive credible and indisputable evidence.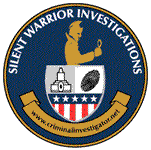 CaliforniaLieDetectors.com is the culmination of Gervais' 30 years of experience and success operating at the highest levels of law enforcement. The website offers lie detection services for a wide range of purposes, including cheating spouses, infidelity, suspected child abuse, child custody, and other family-related issues, suspected drug or alcohol use, criminal matters, such as homicide, rape, theft, assault, burglary, corporate espionage, civil case support for attorneys and pro-se litigants, sexual offender and sexual predator activity and more.
The PSE Computerized Voice Stress Analysis System has been independently proven to be completely reliable, effective, and valid for truth verification. The PSE detects, measures, and graphically displays the degree of presence or absence of inaudible body tremors that are superimposed on the human voice. These tremors disappear according to the amount of stress that is present at the moment of utterance. The combined experience of Gervais and his team of professionals allows them to evaluate these patterns for truth or deception with no inconclusive results.
Michael P. Gervais is also the founder and principal of Silent Warriors Investigations, a private investigation firm with military and law enforcement trained investigators. A successful Private Investigator with 30 years of experience in Law Enforcement, Gervais has a strong educational background which includes an A.S. in Criminal Justice and numerous certificates in law enforcement science and criminal justice. His background also includes four years in the US Marine Corps as a Military Policeman, Scout, and White House Honor Guard.
In addition, Gervais serves as one of the nation's top private investigation expert witnesses and criminal prosecution consultants in matters involving surveillance, bug sweeping, organized crime, crime scene processing, interrogation and interviewing, computer forensics, polygraph testing, and more. His expertise and practical experience, continuing education, new resources, and technology allow for accurate results and unquestionable evidence.
Gervais is one of Experts.com's world-class expert witnesses and consultants. His engagements are within the domains relating to private investigation, surveillance, lie detection, and voice stress analysis in the field of law enforcement.
Califiornialiedetectors.com is now serving clients throughout the state of California.
MORE ABOUT MICHAEL P. GERVAIS:
Expert Witness Profile - Consultant Profile
ABOUT EXPERTS.COM - KNOWLEDGE CONNECTED!TM
Since 1994, Experts.com has been providing millions of users worldwide with access to the premier information and expertise they need. As one of the world's most established and respected Internet registries, Experts.com offers a who's who of experts at the top of their respective fields. Experts.com is notably the only provider of expert information that has a business model that is uniquely designed for the digital user and offers superior pricing through bypassing broker/" middle man" fees. Clients may search over 1300 expert witness areas of expertise or have Experts.com's knowledgeable staff complete the search for you. 1-866-239-7378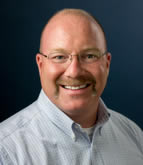 Terence Gray, DO
Pain Management Consultant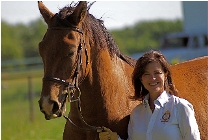 Bridget R. Brandon
ASEA Certified Senior Equine Appraiser & Expert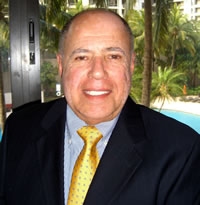 Andrew Allocco, PE
President/Owner