PRESS RELEASE DETAIL 79
A Press Release is one of the most cost-effective tools there is. Build credibility by publicizing your company events, performances, and other newsworthy items. Contact Us to feature your Press Release.
Return to Press Releases List
9/3/2014 12:00:00 AM
Mila Carlson & Associates, P.C., Celebrates 5 Years of Excellence in Business Serving as a Legal Nurse Consultant and Nurse Life Care Planner
---
Rockford, IL (PRWEB), September 3, 2014.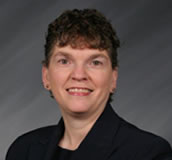 Mila Carlson, PhD, RN, CLNC, CNLCP, has over 40 years of experience as a healthcare provider. Celebrating 5 years of successful service in her firm, she is currently a member of the National Alliance of Certified Legal Nurse Consultants, American Association of Legal Nurse Consultants, American Association of Legal Nurse Consultants-Greater Chicago Chapter, and the American Association of Nurse Life Care Planners.
Dr. Carlson's background is in medical-surgical nursing, enterprise patient scheduling, and healthcare administration. Familiar with Enterprise-Wide Scheduling software, Dr. Carlson worked with McKesson Provider Technologies, a Fortune 500 company. During her tenure there, she served in various roles while earning a PhD in Health Administration. In preparation for launching her business, Dr. Carlson completed legal nurse consulting and life care planning certifications.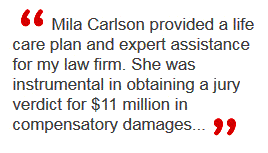 Dr. Carlson provides consulting services for medical-related cases, issues pertaining to life care plans, and medical cost projections. Dr. Carlson has developed and managed patient scheduling departments, dealing with staffing, budgetary issues, and development of policies and procedures. She has functioned as a customer liaison between healthcare information technology companies and hospitals/healthcare entities throughout the country.
Dr. Carlson is one of Experts.com's cadre of expert witnesses and consultants. Her engagements relate to medical-legal issues such as medical malpractice, personal injury, and family law. She provides life care plan and medical cost projection development, medical record case reviews, medical record fact services, IME attendance and observations, and medical chronologies.
Mila Carlson develops Life Care Plans for catastrophic injuries including traumatic brain injuries, chronic health conditions, chronic pain, and elder care issues. In 2013, Dr. Carlson was featured in the AANLCP Member Newsletter Spotlight for her experience and expertise in life care planning.
MORE ABOUT DR. MILA CARLSON
View Dr. Mila Carlson's Expert Witness Profile.
Visit Dr. Carlson's website: www.MilaCarlson.com
ABOUT EXPERTS.COM - KNOWLEDGE CONNECTED!TM
Since 1994, Experts.com has offered expert witnesses and consultants worldwide an effective platform to promote their services and expertise to legal professionals, the media and business clients worldwide. Experts.com does not broker the engagement between its clients and members and does not mark up its members' fees. Clients may search the website for expert witnesses and consultants in over 1380 areas of expertise or have Experts.com's knowledgeable staff complete an Assisted-Search on their behalf.
1-866-2-EXPERTS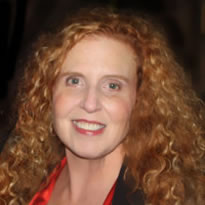 Beryl Vaughan
Medical-Legal Expert Witness Marketing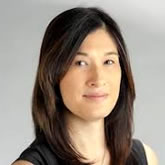 Marguerita M. Cheng, CFP®, CRPC®, RICP®, CDFATM
Chief Executive Office