CIRMAT, Inc.
provides
Law Enforcement Risk Management and Training
services to Law Enforcement Departments, Private Security Companies, Municipal Insurance Pools, Police Defense Attorneys, Public Safety Agencies, Insurance Companies, Cities and Counties, Jail Administrators, and Private Law Firms.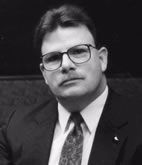 Steven D. Ashley, MS, MLS, MFCI, MUFI, ARM-P, CLS2
, has over 40 years of experience in
Law Enforcement
. As a researcher, his primary area of interest is the
Use of Force and Control by Police
, with an emphasis on
Non-lethal Control Methods and Implements
.
Background
- Before becoming an independent risk management and training consultant, Mr. Ashley served as a Risk Control Manager and Director of Law Enforcement Risk Control for American Risk Pooling Consultants of Southfield, Michigan. He also served as Public Entity Loss Control Manager and Director of Law Enforcement Risk Control for Meadowbrook Insurance Group of Southfield. Prior to that, Mr. Ashley worked as a Risk Control Consultant, and as Manager of the Risk Control Department, for another large municipal property and casualty pool.
Certifications
- Mr. Ashley has earned and received certification as a Force Science Analyst (Force Science Institute®), a Master Use of Force Instructor (Smith and Wesson Academy®), a Master Force and Control Instructor (Police Policy Studies Council®), a TASER® Senior Master Instructor (TASER International), and an Associate in Risk Management – Public Entities (Insurance Institute of America®). He has attended over 5,700 hours of advanced police training.
Law Enforcement Trainer
- Mr. Ashley has worked 15 years as a full-time, sworn, law enforcement officer, and 12 years as a full-time risk management professional, working with governmental insurance pools and municipalities to reduce law enforcement, corrections, and governmental risk. He has been a criminal justice trainer for more than 40 years, and has trained thousands of officers, managers, trainers, and instructor-trainers in police subjects, including
Firearms, Driving, Radar, Chemical Munitions, TASER, and Defensive Tactics
.
Author
- Steve Ashley has published many articles on the use of force and control, police driving, and the management of risk in criminal justice operations, as well as police training and training management. He has been the regular computer columnist for
Police and Security News
, and has been a monthly contributor to the on-line magazine
Officer.com
, as well as the Training Columnist for the on-line magazine
PoliceMag.com
.
View Steven Ashley's Expert Witness Profile
.