Inland Valley Engineering Inc (IVE)
provides competitive bids for the placement of
Underground Conduit, Ducts, Pipes, and Casing
for all construction needs. IVE can offer a wide variety of methods to place the product required including: Open Cut, Horizontal Directional Drilling (HDD), Pit Launched Directional Drilling (pit launched HDD ), Jack & Bore, Pipe Ramming, Push Moles, and Pothole Services. IVE specializes in the placement of underground utilities by trenchless method.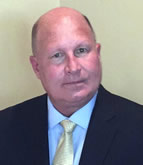 Principal and RMO,
Brian H. Aanestad
, holds a class "A" General Engineering Contractors License in the State of California and has a 30 hour Occupational Safety and Health card issued by Cal- OSHA. Mr. Aanestad has over 21 years of direct experience providing underground construction for the placement of
Underground Utilities and Pipelines
. His companies have served in both Prime Contractor and Subcontractor capacities.
Mr. Aanestad has worked and overseen successful projects to install pipeline and conduit for Cable TV, Fiber Optic, Gas, Electric, Water, Sewer, and Storm Drain. Other pipe and conduit installations include, Seawater Return Pipe Lines, Defrosting Pipeline, Hydro Augers, and Contaminated Soil Remediation Lines.
Under his direction, Mr. Aanestad's companies have built and installed Fiber Optic Conduit Networks for inner-city and long haul projects. The projects utilized High Density Poly Ethylene (HDPE) pipe ranging in size from 1 inch in diameter to 42 inches in diameter and installations range from one single conduit to multiple (up to 56) conduits and also include many cased conduits.
Consulting Services
:
Feasibility Studies
Method Recommendation
Design Input
Specification and Plan Review
Cost Estimating
Contractor Review and Recommendation

Project Management
Project Monitoring
Document Review
Change Order Review
Construction Delay
Stand-By Time / Suspension
View Brian Aanestad's Expert Witness Profile
.