Eugene J. Strasser, MD, JD , FACS, ACLM
1505 N. University Dr.
Suite 100
Coral Springs FL 33071
USA
phone: 954-755-3888
fax: 954-755-0742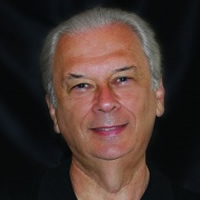 Eugene Strasser, MD, JD , FACS, ACLM
, is a
Board Certified Plastic Surgeon
with 35+ years of experience. Dr. Strasser is a graduate of the the University of Maryland School of Medicine & The Sheppard Broad Law Center at Nova Southeastern University. He trained at the world renowned R. Adam Cowley Shock Trauma Center at the University of Maryland & finished General Surgery training at York Hospital in York, PA. He completed his Plastic Surgery residency at Albany Medical Center in New York and is
board certified in Plastic Surgery
. Dr. Strasser's work is published in multiple professional journals & magazines and is on staff at several local hospitals. He serves as Chief of Staff at The Outpatient Surgery Center in Coral Springs, Florida.
Areas of Expertise
Cosmetic Surgery - Face, Eyes, Brow, Nose, Ears, Lips, Neck, Breast, Body, Scalp, Extremities
Liposuction, Breast-augmentation,lift,reduction, Body Contouring, Abdominoplasty, (Buttock,Arms,Thigh,Body lift), Vaginal Rejuvenation,Dermabrasion/Peels,Injectables
Reconstructive Surgery - Post Traumatic, Burns, Cancer Removal, Wound Healing, Scars, Ulcers
Breast Reconstruction
Memberships and Affiliations
:
American Society of Plastic Surgeons
American Society of Aesthetic Plastic Surgery, Inc.
American College of Surgeons
American Medical Association
Florida Medical Association
Florida Society of Plastic Surgeons
American College of Legal Medicine
R. Barrett Noone, MD, FACS
Cosmetic & Reconstructive Plastic Surgery Expert
515 Waldron Park Drive
Haverford PA 19041
USA
phone: 610-304-7747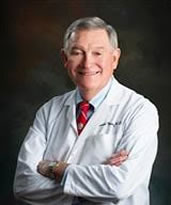 R. Barrett Noone, MD, FACS, is has over 40 years of experience in the field of Cosmetic & Reconstructive Plastic Surgery. He is certified by the American Board of Surgery and the American Board of Plastic Surgery.

Background Experience - Dr. Noone was instrumental in introducing the early concepts and techniques of breast reconstruction at the time of mastectomy, a pioneering concept in the late 1970's, that has become a standard of care for the breast cancer patient. He has over 100 contributions to the scientific literature, including peer-reviewed articles, chapters, and two books: "Plastic and Reconstructive Surgery of the Breast" and "75 Years of Growth in the Public Trust: The American Board of Plastic Surgery 1937-2012." He was also the founder and 3rd President of the Northeastern Society of Plastic Surgeons, and was a Governor of the American College of Surgeons.

Dr. Noone served as Chief of Plastic Surgery at Pennsylvania Hospital, Bryn Mawr Hospital and Lankenau Hospital and was the Chair of the Department of Surgery at Bryn Mawr Hospital from 1991-2001. A Director of the American Board of Plastic Surgery from 1988 to 1994, he was selected as the first Executive Director of the Board in 1997 which he served until his retirement in August, 2015. He served on the Board of Directors of the American Board of Medical Specialties (ABMS).

Distinguished Honors - Dr. Noone was President of the American Association of Plastic Surgeons, the oldest and most prestigious organization of plastic surgeons in the world and received their Distinguished Fellow award. In 2013, he was the recipient of the Honorary Award, the highest honor the Association bestows, recognizing outstanding contributions in either the humanities or sciences related to medicine and surgery. In 2015, a perpetual lecture named in his honor was established by the Association.

Dr. Noone is past chair of the Board of Trustees of the American Society of Plastic Surgeons. His contributions to plastic surgery were recognized in 2012 with the Special Achievement Award, the Society's most prestigious honor.

Litigation Support - Dr. Noone has many years of experience in medical record review and presentation of expert testimony in both depositions and court trials. His cases focus on all aspects of Cosmetic Surgery and Breast Reconstruction after Mastectomy.
Vast Enterprises, LLC
Timothy Luckett , BS, RN, CNOR, CRNFA, CIC, LNC
President/CEO
14171 Shepherd Drive
Rancho Cucamonga CA 91739
USA
phone: 909-268-2126
fax: 773-945-8103
Timothy P. Luckett, BS, RN, CNOR, CRNFA, CIC, LNC a Legal Nurse Consultant (LNC) gives expert opinions and testimony in all types of medical malpractice cases for both Plaintiff and Defense. Mr. Luckett is a Registered Nurse Expert in Surgery, ICU, Nursing Home Neglect, Outpatient Surgery Center Matters, and Hospital Surgical Matters.

Mr. Luckett has served as a circulating nurse, RR nurse, and as a registry nurse in General Surgery, Orthopedics, Neurosurgery, Gynecology, Vascular and Urology Surgeries. He has given numerous laser safety lectures and is a clinical assistant for the University of California at Los Angeles, Registered Nurse First Assist (RNFA) program. Mr. Luckett has also served as a case consultant and reviews nurse malpractice cases for the California Board of Registered Nursing.