Vast Enterprises, LLC
Timothy Luckett , BS, RN, CNOR, CRNFA, CIC, LNC
President/CEO
14171 Shepherd Drive
Rancho Cucamonga CA 91739
USA
phone: 909-268-2126
fax: 773-945-8103
Timothy P. Luckett, BS, RN, CNOR, CRNFA, CIC, LNC a Legal Nurse Consultant (LNC) gives expert opinions and testimony in all types of medical malpractice cases for both Plaintiff and Defense. Mr. Luckett is a Registered Nurse Expert in Surgery, ICU, Nursing Home Neglect, Outpatient Surgery Center Matters, and Hospital Surgical Matters.

Mr. Luckett has served as a circulating nurse, RR nurse, and as a registry nurse in General Surgery, Orthopedics, Neurosurgery, Gynecology, Vascular and Urology Surgeries. He has given numerous laser safety lectures and is a clinical assistant for the University of California at Los Angeles, Registered Nurse First Assist (RNFA) program. Mr. Luckett has also served as a case consultant and reviews nurse malpractice cases for the California Board of Registered Nursing.
Eugene J. Strasser, MD, JD , FACS, ACLM
1505 N. University Dr.
Suite 100
Coral Springs FL 33071
USA
phone: 954-755-3888
fax: 954-755-0742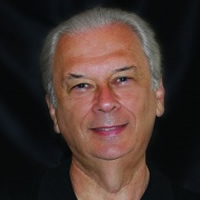 Eugene Strasser, MD, JD , FACS, ACLM
, is a
Board Certified Plastic Surgeon
with 35+ years of experience. Dr. Strasser is a graduate of the the University of Maryland School of Medicine & The Sheppard Broad Law Center at Nova Southeastern University. He trained at the world renowned R. Adam Cowley Shock Trauma Center at the University of Maryland & finished General Surgery training at York Hospital in York, PA. He completed his Plastic Surgery residency at Albany Medical Center in New York and is
board certified in Plastic Surgery
. Dr. Strasser's work is published in multiple professional journals & magazines and is on staff at several local hospitals. He serves as Chief of Staff at The Outpatient Surgery Center in Coral Springs, Florida.
Areas of Expertise
Cosmetic Surgery - Face, Eyes, Brow, Nose, Ears, Lips, Neck, Breast, Body, Scalp, Extremities
Liposuction, Breast-augmentation,lift,reduction, Body Contouring, Abdominoplasty, (Buttock,Arms,Thigh,Body lift), Vaginal Rejuvenation,Dermabrasion/Peels,Injectables
Reconstructive Surgery - Post Traumatic, Burns, Cancer Removal, Wound Healing, Scars, Ulcers
Breast Reconstruction
Memberships and Affiliations
:
American Society of Plastic Surgeons
American Society of Aesthetic Plastic Surgery, Inc.
American College of Surgeons
American Medical Association
Florida Medical Association
Florida Society of Plastic Surgeons
American College of Legal Medicine