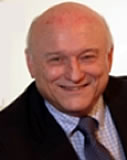 Ronald T. Smolarski
has 40 years of experience in the field of
Rehabilitation and Economics
. For Personal Injury and other related cases, Mr. Smolarski, specializes in Catastrophic & Pediatric Care, is qualified in the courts to provide expert testimony in several areas, including:
Life Care Planning (Future Medical)
Forensic Economist (Economic Loss / Lost Income / Loss of Earning Capacity / Present & Future Value)
Vocational Expert (Vocational Testing of Worker Traits)
Functional Capacity Evaluations (Upper & Lower Extremity)
Wrongful Death
Medical Projections
Litigation Support
- Ronald Smolarski is highly experienced in cases involving personal injury, medical malpractice, and trusts. He has participated in hundreds of trials and depositions as an Expert Witness in District, Circuit, and Federal Court. His services are available to attorneys representing both Plaintiff and Defense.
Life Care Planning by Ron Smolarski, MA, CLCP
"I had the pleasure of working with Ronald Smolarski in connection with a case which involved a patient with Cerebral Palsy, along with a multitude of complex cognitive deficits. Mr. Smolarski gave an excellent comprehensive assessment of our clients long term needs and the costs corresponding thereto. Mr. Smolarski has a broad base of experience in rehabilitation, economics, and life care planning. His experience, his work product, and his willingness to accommodate schedules and deadlines made him a true asset to our case. I would highly recommend his services."

-Richard J. Pendergast
Attorney at Law
Illinois
View Ronald Smolarski's Consulting Profile
.
THIS ARTICLE DESCRIBES HOW Life Care Planners can help trust officers, relationship managers, estate planners and attorneys determine the future monetary requirements, in actual dollars, of a catastrophically disabled, pediatric or geriatric client. This can be done through the creation of a Life Care Plan for that individual's lifetime. Case histories are used to demonstrate how LCPs address the complex needs of such clients. The article concludes with a discussion of the ways in which the discipline of Life Care Planning complements the expertise of the trust officer.
---
How funds are handled after the settlement of a case reflects the competency and knowledge of attorneys and recognizes their outstanding legal skills. This article focuses on the management of settlement proceeds and the maintenance aspect of the care of a client with a disability when that client's financial health is turned over to a trust attorney, relationship manager, financial planner, trust officer or estate planner.
---
How do you determine what care and how much money a chronically or catastrophically disabled individual will need for the rest of his or her life? Some attorneys representing either the plaintiff or the defendant in such cases are now getting the expert help they need from specially trained rehabilitation consultants called "life care planners".
---