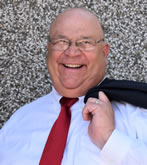 Gary A. Young, MEd, CRC, CDMS, CCM, NCC, ABVE/D, CEA, CLCP has worked in the field of Rehabilitation Counseling since 1977. He has earned a Master of Education, is a Certified Rehabilitation Counselor, Certified Disability Management Specialist, Certified Case Manager, Diplomate of the American Board of Vocational Experts, and Forensic Vocational Economist.
Vocational Economic Expert - For over 40 years, Mr. Young has been evaluating Vocational and Economic Loss Projections and residual productive skills and value in cases focusing on employment related matters. His expertise is in determining Future vocational options and economic loss projections. He also provides catastrophic case management, performing complete Life Care Plans and economic projections for future medical costs.
Mr. Young serves as a Vocational Expert for the Social Security Administration and has participated in training programs for Administrative Law Judges, representative bar associations, and National Representative organizations.
Litigation Support - Gary Young has completed evaluations detailing employability and lost earning capacity in State and Federal Courts. His Vocational Evaluation, Life Care Planning, and Economic Analysis are combined in one report and one witness so that all of the facts and opinions are available throughout testimony. Mr. Young's reports for worker's compensation and other litigation matters have been used successfully in 8 states, including New York, New Jersey, Pennsylvania, and Federal jurisdictions for both plaintiff and defense attorneys.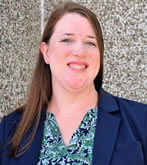 Katherine A. Young, MEd, CRC, is a Vocational Analysis specialist, having joined the practice in 2013. She is a Certified Rehabilitation Counselor with a Master's Degree in Rehabilitation Counseling from George Washington University. Her reporting services include comprehensive analysis of vocational, medical, and economic impact of injuries and other factors in a methodical and supported format. Transferable skills and abilities are identified through employment analysis and testing.
Practice Expertise:
Vocational Loss Projections
Economic Loss Projections
Future Vocational Options / Employability
Catastrophic Case Management

Life Care Planning
Future Medical Costs
Worker's Compensation
American with Disabilities Act