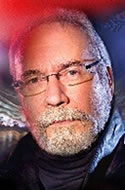 Dr. Kenneth J. Manges is a
Vocational and Psychological Expert
with over 30 years of experience. He is certified in Forensic Psychology, Emotional Trauma,
Wage Loss
, Disability, and Crisis Intervention and is recognized as an Expert in
Post Traumatic Stress Disorder
.
Dr. Manges is qualified to testify in both federal and state courts and has provided expert opinion testimony for plaintiff and defense.
Specialties Include
:
Cognitive Behavior Therapy
Post Traumatic Stress Disorder Evaluation & Treatment
Forensic Testimony (Consultation, Evaluation Treatment Following Trauma or Injury)
Expert Testimony Experience
:
Mental Health Evaluations
Mental Health Malpractice Damages
Personal Injury Consultation
Wrongful Death Damages
Medical Malpractice Damages
Diminished Capacity Defense
Chronic Pain Syndrome

Insanity Defense
Vocational Evaluation
Family Law / Spousal Support
Railroad / FELA
Maritime / Jones Act
Fitness for Duty Evaluations
Post Traumatic Stress Disorder
Advice about negotiation often focuses on procedure, strategy, and tactics. However, some of the most important factors in dispute resolution are the subliminal aspects of the interaction that operate outside the awareness of the participants, which may create unnecessary barriers to the effective resolution in dispute.
---