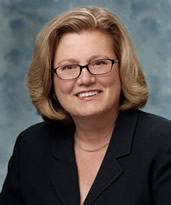 Health care fraud and abuse cases are often won or lost on the effective use of expert witnesses. As health care fraud cases have become more complex and technical, the scope and use of expert testimony has proliferated, and the successful use of experts is one of the lawyer's most important jobs. False Claims Act, Anti-Kickback Statute, and Stark Law cases all demand various types of experts to assist the trier of fact in understanding the nature of the case, the morass of rules at play, the evidence, and a variety of billing, valuation, contractual, technical, and compliance concepts. Increasingly, expert reports and testimony play a pivotal role in motions for summary judgment, as well as at trial. Experts also are used in "conference room litigation," such as mediations or negotiations between defense counsel and enforcement agencies. This article is the result of interviews with health care fraud litigators and expert witnesses in the field who identified their best practices to produce optimum outcomes for their clients.
The Federal Rules1
Expert reports are controlled by the Federal Rules of Civil Procedure 26(a)(2) and 26(b)(4), while the admissibility of expert testimony falls under Federal Rule of Evidence 702. In most cases, the expert must produce a written report that contains "a complete statement of all opinions the witness will express and the reasons and basis for them."2 The report must be "prepared and signed by the witness,"3 and it must include the "facts or data considered"4 in forming the opinions expressed. It must include the expert's compensation, a list of all other expert testimony provided in the past four years, and the witness's qualifications, including a list of all publications authored in the past ten years.5 Rule 702 allows expert testimony when the expert's scientific, technical, or other specialized knowledge will "assist the trier of fact to understand the evidence or determine a fact in issue."6 A qualified expert may provide opinion testimony if it is based on significant facts or data, if it is the product of reliable methods, and if the witness has applied the methods reliably to the facts.7 Under Rule 702, the Judge is the gatekeeper who determines whether the expert report and testimony is admissible. The sanctions for failing to meet the requirements for expert reports and testimony can be drastic, including being excluded entirely.8
Attorney Work Product and the 2010 Amendments to Rule 26(a)(2) The work performed by experts for attorneys and communications between attorneys and experts generally are protected by the work product doctrine. In 2010, Rule 26(a) (2) was amended to clarify what expert material is subject to discovery and what material is off-limits. Notably, the new Rule restricted discovery of draft reports and certain attorney-expert communications. Prior to 2010, attorneys and experts engaged in a variety of inventive and costly strategies to avoid discovery of their work process and draft reports.9 Rule 26(b)(4)(B) protects draft reports from discovery, and Rule 26(b)(4)(C) protects communications between attorneys and experts, with three crucial exceptions: compensation, facts, or data provided by the attorney, and assumptions the attorney provided and the expert relied on in forming their opinions.10
The 2010 amendments made another critical change. Before 2010, the report had to disclose the data or other information considered by the expert; after 2010, this changed to the facts or data considered by the expert.11 The purpose of limiting disclosure to "facts or data" and not "other information" was to protect counsel's theories and mental impressions from discovery.12
Protect Your Work Product
. . .Continue to read rest of article (PDF) (begins on pg. 16).
---
Mary Wickens, JD, CFE has over 35 years experience in the Healthcare Insurance, Managed Care, and Compliance Industry. Her experience includes advising and counseling health care providers, insurers, government contractors, and others in compliance, ethics, fraud and abuse, Medicare, Medicaid and Federal Employees Plan, managed care, and other matters. Ms. Wickens is a former compliance officer for a major health insurer and former legal and compliance specialist for a CMS Medicare Program Safeguard Contractor. Also a former operations director for government programs (Medicare Part C, Medi-gap, and FEHBP) for a major HMO, she is experienced with government audits and investigations, commercial audits, as well as self-reporting and internal investigations.

©Copyright - All Rights Reserved
DO NOT REPRODUCE WITHOUT WRITTEN PERMISSION BY AUTHOR.