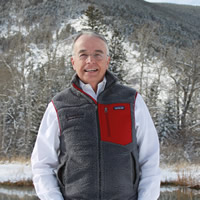 The dispute arose as the result of the plaintiff seeking to construct a resort near an established residential development on which he had been the developer. A portion of the homeowners were adamantly against the proposed resort and took action to bar the plaintiff from proceeding. The plaintiff then brought suit which resulted in cross petitions by the original party defendants and well as the original plaintiff who became a cross defendant.
In his suit, the plaintiff set forth the following causes of action against a homeowners' association and its individual members: (1) defamation; (2) tortious inference with business relations and prospective economic opportunity; (3) negligent or intentional infliction of emotional distress; (4) slander of title; (5) abuse of process and demand for receiver; (6) punitive damages, and (7) civil conspiracy. The plaintiff sought approximately $10 million in damages.
The case had been active for about three years when I was engaged. My clients were insurance companies, represented by five law firms. I was asked to determine:
the plaintiff's ability to borrow money from a federally insured lending institution during the relevant time period;
my opinion concerning the viability of a hotel/conference center in plaintiff's area;
whether potential investors would have involved plaintiff as a developer or in any other capacity, for the proposed hotel/conference center.
I reviewed in excess of 10,000 pages of documentation related to the case including: (1) the records of three banks; (2) depositions of numerous parties to the action; (3) 341 bankruptcy proceedings; (4) real property records; (5) ten years of financial statements and tax returns and (6) numerous other documents related to the individuals and entities involved.
My expert opinion affidavit was 23 pages in length and contained 111 footnotes. It established that the plaintiff could not prove any damages. My clients were victorious in the district court by summary judgment. When the plaintiff appealed to the state supreme court, the lower court decision was affirmed.
---
Leon Royer has over 40 years of Banking experience, 30 years of which were in executive management positions in banks ranging in size from community banks to multi-billion dollar, multi-state banking organizations. As an Executive responsible for all phases of Lending, Lending Disciplines, and Credit Assessment, Mr. Royer has special expertise in determining Borrower Creditworthiness and in assessing the appropriateness of Lender Behavior.
©Copyright - All Rights Reserved
DO NOT REPRODUCE WITHOUT WRITTEN PERMISSION BY AUTHOR.