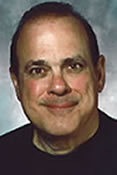 The other day, I was in a class with law enforcement and was stunned to hear the presenter, a "Sex Crimes Investigator", state with reference to individuals convicted for sex offenders. "They all recidivate. They all go back to jail." I told him that was incorrect. That this was not supported by the research literature on offense rates. For example, DOJ rates for reoffense with Incest offenders are in the area of two percent.
Individuals fall into many different categories with respect to sexual offenses. There are Doubtful Offenders - accused but issues are in dispute; Situational Offenders. These are individuals who act out sexually due to extreme stressors such as divorce and substance abuse. This examiner has evaluated many of these individuals who seek treatment and have successful outcomes. Then there are preferential offenders, viz, offenders with a preference for children.
In reference to child pornography (non-contact) offenders, recidivism rates are low. Some individual's behavior stems from deprivation of affectional needs in the family. Thus, one can not make a blanket statement that all sex offenders suffer from sexual deviation. A thorough and comprehensive forensic psychosexual assessment is needed.
The over categorization of individuals in the category of sex offenders with need for monitoring and GPS tracking has resulted in personnel being overwhelmed in the system. It is incumbent upon psychological experts to educate the courts that sex offenders are not all pedophiles, but a complex mix of many other dynamic issues. Even with respect to individuals with elevated recidivism rates, relapse prevention groups are helpful in reducing reoffense rates. Individuals in the groups are asked to keep diaries with a daily log of triggers, and intensity of particular behaviors. Protective Factors such as family support, and motivation for treatment also reduce reoffense risk.
---
Dr. Perrotti received his PhD in Clinical Psychology from Alliant University in San Diego, CA. He is a licensed psychologist in California and Pennsylvania. Dr. Perrotti is a member of the National Register of Health Service Provider in psychology and the National Academy of Neuropsychology. He was an Assistant Professor of Psychiatry and Behavioral Sciences at the Keck School of Medicine, USC from 2005-2006. Dr. Perrotti is the author of numerous publications in forensic psychology and assessment, traumatic brain injury in college, professional sports and military populations, and child trauma and complex PTSD.

©Copyright - All Rights Reserved
DO NOT REPRODUCE WITHOUT WRITTEN PERMISSION BY AUTHOR.