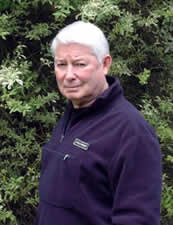 Social Considerations In Developing A Small to Medium Sized Marina
By: Jerrold Sullivan
Construction Defects Expert & Consultant

Tel: TX (214) 548-4796 CA (650)722-8529
Email Jerrold Sullivan
Website: www.jscpm.com
The motivation for this report was an inquiry about the construction of a medium sized marina in a river area tributary to a coastal bay area of California. Consequently, these comments are general comments about some factors, which will affect construction costs. This information pertains to marinas of about 500 berths. Larger marinas normally have included a PD with public facilities and access points. There are large marinas presently under review for several areas of California.
The construction of the modern day marina, whether coastal or inland, presents many more social and environmental aspects to consider than marinas of the past. Marina planning and construction has to undergo much more scrutiny than for past marinas for many valid reasons.
In California many entities exist that can challenge the placement and construction of marinas. Opposition to marinas development might range from concerns over increase sewage pollution from boats in and around marinas, contaminants from soaps and ordinary wash-downs of boats, other non- degradable debris thrown overboard or gray water generated from sinks, washings, and showers. Studies have shown that contamination from boats in no more than from other sources such the pollution from storm drainage from municipalities. Nevertheless, marinas are challenged to change public opinion and show that marinas are an asset to the community.
There is also the familiar reasons to the opposition to boaters and marinas. Some protestations are from just general dislike of boating in general, and the NIMBY attitude that seems to prevail with changes in the general community. It is incumbent upon marina developers to know the general concerns of the public and to work with opposition to demonstrate a marina's advantages for the community.
The "engineering and approvals" with marina construction generally includes those efforts to satisfy social and environmental aspects of marina placement and development. This review time for most marinas takes into consideration the following:
Environmental impact reports
Application and approval of permits from all agencies affected by marinas:
These would include but would not be limited to the following:

Local or county jurisdictional municipality
Local planning boards
U. S. Coast Guard
Regional water quality boards
U. S. Corps of Engineers
California Transportations Department (Cal Trans for traffic)
Local jurisdictional building boards governing
Satisfaction of demands imposed by local environmental groups
Conformance to regional CCR and Design Guidelines
The ambiance associated with medium and large marinas appears to be a draw for condominiums, marine related development, and other business activities depending on size and type of boats being serviced by the marina. This is particularly the case with larger boats with keel depths, which might be 7-8 feet. Smaller marinas designed for small runabout fishing boats and dinghies, requiring depths of four or 5 feet of depth usually do not provide the peripheral economic development. These marinas require less capital to build because they do not have to be as deep as marinas accommodating larger coastal type boats. The more shallow depths required for smaller boats will require less dredging and excavation
Tidal fluctuations are important factors when planning and dredging a marina. Allowances in depth should account for the probability of natural siltation of the marina. Siltation occurs even in large man made lakes due to settlement of natural silt from rivers feeding the supplying water to the lake(s).
Marinas designed for ski boats, fishing boats and general run-about boats should make provision for dry stack storage. The boats are taken from the water or hoist area and are raised and lowered to their location by a fork lift type of equipment and can be deposited on a trailer or placed in the water depending on owner preference. When these stacked boats are enclosed they increase security in the marina and keep an uncluttered autosmossphere. Dry stack storage also maximizes land use and increases capacity and activity for many boaters who otherwise might not be able to find marina berths.
A marina should provide security for both small and large craft. This should include constant TV monitoring of all entrances and all areas of the marina property. The cost of boats, engines, instrumentation, and personal equipment stored on boats represents an investment to the boat owner.
Fortunately, marinas are high maintenance developments, particularly in regions with high winds, coastal marinas affected by waves and tidal surges, or from seismic activities along the Pacific Ocean's coastline. Most marinas, which are adjacent to open water such as in a large estuary, bay or wide river, install sea walls for protection to boats and facilities from and wind driven waves. However, sea walls most often create a serious problem of siltation.
In my view, siltation is the most serious problem plaguing marinas. Generally, there are many factors, which affect natural flow of rivers, and bays that are beyond the scope of this short coverage. Marina designs must be examined closely taking into account the effects of natural current flows. A marina with one entrance for water inflow or outflow experiences rapid siltation unless there are sources of cross flow water.
As an example, one of the showcase marinas in the Bay Area 30 years ago has suffered greatly as the result of siltation. This marina was dredged ten years ago, but siltation has continued to the point now where many berths which were designed for boats with keel depths of 6 feet are now unusable.
Dredging a marina of this size requires three or more years for permits. In some regions, the material removed by dredging contaminated from bottom paint, oils, and other marina activity. Finding a location for disposal of dredged material could be difficult.
Although there are other factors in marina management, siltation is perhaps one of the most serious considerations to consider in designing a marina. The cost of dredging has to be considered in the cost of renting births, and the viability of a marina is dependent upon occupancy rates. Once large boats are berthed in a marina, dredging is very difficult, even with modern methods of dredging due to the difficulty of accessing confined areas.
One incidious environmental hazard yet to be solved in the operation of a marina is dealing with the invasive specie of shell fish and aquatic vegetation. These invasive specie invading our lakes and rivers are now carried on boats which transit from one marina to another wither by water transit or by transpiration on trailers. We will probably see a time when each marina will have an area where boats will have to undergo inspections and decontamination along with some form of guarantee.
In some areas, tailored boats cannot be launched in a new location until after three days. In many areas this is proving inadequate, especially when a boat is trailered from an infected body of water. Various specie contaminants can come from bilge water. Should a marina attempt to rid the trailers or boats of contaminants wash down should be in an area where the water is contained and filtered prior to release in marina waters. The damage by water lilies and various razor crabs is great. Some lakes in Texas are experiencing fish kills by harmful vegetation and shell fish not native to the area. Some locations are experiencing a diminished water pumping capability thereby affecting the potable water supply.
Marinas designed for larger craft should have the latest environmentally safe fueling and holding tank and pumping facilities. Pump facilities should be made available to all boaters without charge.
The planning and construction of the marina will require many aspects of construction such as excavation, the selection and installation of the type of pilings, the material for floating docks and walk area, lighting, facilities for phone lines, my speed internet, and other features of daily life on which we are all dependant. There are some areas of the country where wood walkway is superior to filled concrete. A marina should have at least a small chandlery to accommodate boater's general needs. Marinas accommodating close to 500 boats should have an association with marine mechanics to accommodate the usual maintenance of engine and fuel problems boaters experience. Occasional emergencies do not present maintenance difficulties if there are other nearby marinas as marine mechanics will usually find enough work to set up shop in the area.
In addition to providing recreational services for a community, marinas facilitate opportunities for social activities via yacht clubs that might be headquartered in the marina. Building space should be provided for clubs or and social gatherings. Many marina offices include meeting rooms for social gatherings and training for organizations as the Red Cross, Power Squadrons, and civil component of the Coast Guard the Coast Guard Auxiliary.
Marinas also provide important contributions to communities by providing launching ramps for boats used in emergency during floods and earthquakes. This country has recently seen many boats, which have responded in emergencies and have operated from local marinas in the area. Environmentalists opposed to marinas should be aware of this important community contribution provided by local marinas.
This brief over view of marinas is a very short analysis of key aspects of the need for marinas in a community and the implications to be considered.
---
Jerrold Sullivan, B.S. Engineering, has over 45 years of hands on experience in the supervising and managing of site, infrastructure and building construction. Throughout this time, he has worked within the legal field providing investigative analysis, reports, and depositions of Construction Defects and Accidents of Site and Building Projects. Mr. Sullivan acts as a construction consultant to developers, contractors, and attorneys. In addition, he has been an active boater in the San Francisco Bay, Coastal waters, and major rivers associated with delta waters. He has been a member of the U.S. Coast Guard Auxiliary for a number of years, and has been a skipper of his own boat in augmenting the safety aspects of the Coast Guard via his participation in the Auxiliary. Mr. Sullivan has also been recognized for his contribution to the educational programs of the Auxiliary on a National Basis. He has visited and boated out of marinas in many inland lakes and rivers. He is very familiar with Texas lakes and rivers and with the growing problems of importation of water lilies and the dreaded razor clams to Texas and the dangers to local domestic waters provided by these and other invasive specie in inland waters.

See Jerrold Sullivan's Profile on Experts.com.
©Copyright - All Rights Reserved
DO NOT REPRODUCE WITHOUT WRITTEN PERMISSION BY AUTHOR.