*Enter State Names or Abbreviations. Use space to separate multiple states e.g. CA Washington NY
Cryptocurrency (Crypto) - Digital Currency
Consultants

:

2
Select Experts. Start Inqury.
Computer Consultant Stephen Castell
Dr. Stephen Castell
PO Box 334
Witham CM8 3LP
GBR, GBR
phone: 44-1621-891-776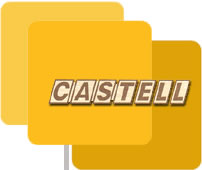 Custom Enterprise Software Consultant Rod Ghani
Rod Ghani, PhD
CEO
8201 North Ridgeview Drive
Paradise Valley AZ 85253
USA
phone: 480-323-8861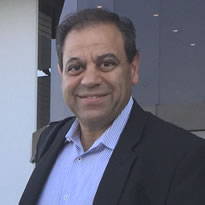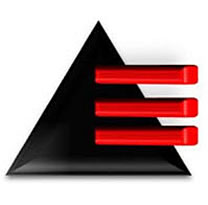 ExpoTech Engineering Inc. uses Cloud Computing, Mobile Technology, and IT Infrastructure Strategy to increase their clients' efficiency and competitive advantage. They deliver tailored enterprise applications that address business needs and meet client specifications.
For years, ExpoTech has implemented SAP and IT software within businesses. They optimize business processes, and train people within businesses to operate software efficiently. They also work with businesses that have experienced SAP failed implementation, getting their business operations back on track to maximize ROI. It is their experience and reliability that give them a large client list that continues to grow.
Partial Client List - Amazon, American Eagle Outfitters, Blackberry, BMW, Cisco, Emory University, IBM, Intel, Krueger, Microsoft, Nokia, Shell, Sprint, and Uline.
Consulting Services:
Mobile Development - Mobile application solutions, PWA, PCI compliance, and patented secure electronic signature applications and systems will enable organizations to achieve the best customer experience. Design and build mobile applications that are customer-friendly and facilitate easy and quick data processing.
Telemedicine - Telemedicine Solution is the only complete telehealth platform that fit into any workflow. From fast, secure text + video collaboration app HIPAA messenger, fully customizable Virtual waiting rooms and clinics.
Cloud Computing - Formally conduct cloud computing reliability and scalability assessments to determine the best solution (private, public, hybrid) for the growth of each client's organization.
Learning Management Systems - Deploy and track online learning initiatives with a modern and user-centered learning management system. Top-notch capabilities in content delivery and information management, all in a comprehensive digital learning solution.
Electronic Signature - At the core of eSignature is patented technology and the guarantee of a secure document and legal compliance. The application is all a company needs for electronic signature and document management requirements.
Cyber Security - Measure, benchmark, and set targets to actively manage the digital resilience of networks and security infrastructure. Offering Security Risk Assessments, Penetration, Testing, Application and Code Review, Digital Forensic Investigations.

Data Warehouse - Fast Track Data Warehouse hardware is tested for data warehousing which eliminates guesswork and is designed to save months of configuration, setup, testing and tuning.
Data Analysis - Transform your data into crucial information by creating reports and analysis. Unique elemental approach, intelligent features, and wizards combined with an integrated development environment of Info enables company's to develop reports without the need of writing any code.
Blockchain and UI Development - Deliver state-of-the-art and functional UI and Blockchain development, listening to client needs before designing the perfect turnkey solution needed for growth and success.

Dr. Rod Ghani
This book will explain how cloud computing will be the most radical transformation of business processes every organization will face to date. Is cloud computing a strategic advantage? Cloud computing will reclassify service delivery models in ways that organizations have never seen before. IT organizations will become commoditized and in the center of the new business transformation.
---
Dr. Rod Ghani
Leverage wireless technology to leapfrog your business into a brand new millennium Deploy and leverage mobile technology in your organization Increase your field efficiency with wireless technology · How unified messaging will play a key roll in your business processes · How the convergence between voice and data will benefit your bottom line. · What does Location Based Services mean to your business? How will you be communicating in 2012?
---