PC Squared Consultants, LLC, a Bentonville, Arkansas-based consulting firm, assists Consumer Product companies in their efforts to provide Quality and Compliant Merchandise to the world's largest retailer, Walmart Stores, Inc.
In today's environment, suppliers are faced with an increasing amount of scrutiny from both the retailers and local, state and federal regulatory agencies, such as inspections, audits, violations, recalls/product removals and fines/penalties. With an overall understanding and proven real-world experience at consumer product companies / manufacturers, a global 3rd party test lab and QA/QC service provider and the world's largest retailer (and company), PC Squared Consultants can help maximize sales and protect the best interests of your company.
General Consulting Services Include:
Product Safety
Regulatory Compliance
Quality Assurance and Control
Retail Compliance
Risk Asessment
Test Failure / Root Cause Analysis / Corrective Action Plan




Development of Compliance, Quality and Testing Program
Third-Party Testing, Inspections and Audits
Product Technical Specifications and Protocols
Consumer Product Safety Commission (CPSC)
Various US Federal, State and Local Regulations and Laws
Other Training, Education and Consulting Services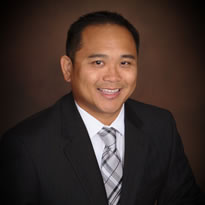 The company was founded by Paul Chen, formerly of the Product Safety & Compliance division at Walmart Stores, Inc., who satisfied a need in the supplier community to assist those companies struggling to meet the Walmart and Sam's Club product quality and compliance requirements.
Mr. Chen is a Consumer Product (non-food) safety, regulatory and retail compliance, quality assurance and control, 3rd party lab testing / inspection / auditing, CPSC (Consumer Product Safety Commission), CPSIA (Consumer Product Safety Improvement Act), Federal / State / Local law compliance consultant and expert. He is on-call 24/7 and speaks Chinese fluently.
Mr. Chen has over 17 years of experience in the Consumer Products Industry, most recently for the Product Safety & Compliance division at Walmart Stores, Inc. He was responsible for managing the regulatory compliance testing and auditing programs / policies / procedures / protocols / practices for general merchandise (non-food) items offered for sale in the Walmart, Walmart.com, Sam's Club, samsclub.com, and Puerto Rico formats. This included direct import, domestic, private label, supplier and national brand items in 20+ departments/categories.