Investment R/E Source has been providing Real Estate services since 1979 and is known for their high level of client satisfaction and extensive knowledge in Real Estate Investments. With more than a quarter of a century of diverse brokerage and asset management experience, Investment R/E Source has leased or sold hundreds of millions of dollars worth of investment properties throughout California, Texas, Florida, and Pennsylvania. These properties included all types and classes of office buildings, retail property, medical offices, multi/single tenant industrial, flex parks, land, multi-family residential, and both neighborhood and strip retail centers. Specialties:
Office, retail & industrial leasing (Tenant rep)
Landlord representation for challenging lease assignments
Investment brokerage for buyers and sellers
Guidance through the 1031 exchange process
Guidance through due diligence on acquisitions and dispositions
Commercial real estate investment classes
Real estate expert witness litigation and consulting services
Homeowner Association (HOA) standards of care
Types of Commercial Real Estate Experience:
Multi Family Income Property
Storage Facilities
HOA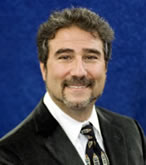 Principal, Robert Kehiayan, CPM, has over 35 years of experience in Asset and Property Management and Investment Brokerage. He specializes in commercial property including office and medical buildings, industrial parks, retail centers, and over 20,000 residential units. Background Experience - Mr. Kehiayan's experience with commercial properties is nationwide and involves leasing, sales, and management. He has substantial experience with commercial tenant leases, representing both landlords and tenants in leasing and property management. He has been intimately involved in countless lease transactions and lease administration. At a senior level, Mr. Kehiayan also supervises and trains agents in this regard. He is a California Bureau of Real Estate (CalBRE) certified instructor and teaches an advanced continuing education CalBRE credit course on the topic of leasing, management, acquisition, and sale of commercial real estate. He is credentialed as a Certified Property Manager (CPM) by the Institute of Real Estate Management (the most respected organization in this sector or real estate). The CPM certification is the most highly regarded certification for this sector of real estate. Investment R/E Source: Due Diligence in Real Estate Purchases View Robert Kehiayan's Expert Witness Profile.
This article can help prevent a law suit arising over the interpretation of the terms "broom clean" and "normal wear and tear" at the early stages of drafting a lease agreement. If the lease is already in effect with these ambiguous terms, then this author offers a suggestion to prevent a conflict after the tenant moves out.
---