Healthways Services, is a small clinical practice that offers a wide variety of Health and Human Service programs, which are designed to help individuals and organizations achieve unparalleled successful outcomes. The program is called "Project S.T.O.P. (Self Taking On Prevention)." Dr. Lowery, educate, counsel, provide hope, empower, and encourage clients/patients while they work toward achieving excellent success. Counseling services provided are:
Anger Management
Anti-Theft
Assistive Technology Evaluations
Catastrophic Case Evaluation
Health Education & Disease Prevention
Domestic Violence
Earning Capacity Evaluation
Medical Life Care Planning
Expert Testimony on a variety of health topics

Medical Bill Review
Employment Support/Job Placement
Ticket-to-Work
Veteran's Disability Issues
Vocational Evaluations
Worker's Compensation
Litigation Support
Formulate Opinions on Independent Medical Examiniations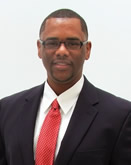 Dr. Christopher A. Lowery, DHSc, CLCP is a Clinical Health & Rehabilitation Consultant with a special interest in helping individuals and organizations on global health issues. Since 2002, Dr. Lowery work emerged primarily with a global health focus and the passion to counsel, educate, empower and provide hope to individuals and organizations that need outstanding tough results in the delivery and evaluation on medical catastrosphic injury cases.
He currently hold the following degrees at University of North Texas, Bachelor of Science in Rehabilitation Studies (07); University of Oklahoma, Master of Arts in Human and Health Administration Services (10); Capital University Law School, Post-Speciality Certificate in Life Care Planning (12); University of Arkansas at Little Rock, Post-Master's Certificate in Rehabilitation Counseling (14); and Nova Southeastern University, Doctor of Health Science in Global Health (16).
Dr. Lowery's primary initiatives focus on the interface between medical, psychological and psychosocial aspect of disabilities, such as understanding inidividual barriers and enablers, and targeting long term life care planning health improvments within the context of cognitive and reality therapy appraoches. His goal is to prevent poor health and injury outcomes, and improve good health and enhancing quality of life.
**If you have a case that needs Dr. Lowery's expertise, please feel free to give his office a call for a free consultation.