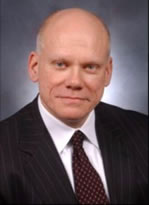 Alan J. Robinson brings over 35 years of Security / Law Enforcement experience to the security, safety, fire safety, emergency management field. Mr. Robinson is a former Supervisor, Protection Services for Disney-ABC, Inc. in New York, where he coordinated the security of millions of dollars in equipment for both Reagan Presidential Inaugurations. While at Disney-ABC, he was credited with creating the first hostage negotiation training class after an incident at ABC News in Washington, D.C.
Background Experience: For the past 25 years, Mr. Robinson has been the Director of Protection and Security Services/Emergency Management for Atlantic Health System; a hospital system based in New Jersey where he manages: Public Safety and Security, Fire/Life Safety, Emergency Management, Investigations, and Special Events for a healthcare system that approximately 10 million square feet of physical plant and campus, spread throughout New Jersey.
Mr. Robinson directly and indirectly manages over one-hundred (100) security officers, investigators, fire safety officers, emergency management officers, and contract law enforcement officers. He has successfully navigated numerous external agency regulatory compliance surveys including those from the "Joint Commission," State Department of Health, New Jersey Office of Homeland Security, and New Jersey Office of Counter-Terrorism.
Litigation Support: Mr. Robinson has been retained to provide consultation, security analysis, and security expert witness testimony by plaintiff and defendant in a wide variety of civil suits. He is available to consult and testify in matters concerning:
Premises Liability
Inadequate Security
Negligent Security

Crime Foreseeability
Private Security Officer Training
Security Industry Standards
Areas of Expertise
Workplace Violence Prevention and Investigation · Public Safety & Security · Emergency Management · Preventing Infant Abduction · Child Predator Protection · Narcotic Diversion Investigations · Multi-Facility Management · Asset Protection · Hospital Security · Continuous Process Improvement · Crisis Event Management
View Risk and Threat Analysis Management, LLC's Consulting Profile.