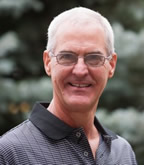 Thomas H. Burtness, PE
, is an Electrical Engineer specializing in both
Electrical and Building Construction
- equipment selection, specification, and installation (actually "working with the tools"), as well as cost control techniques.
Background
- Mr. Burtness has 40+ years of experience in the design, specification, construction contract administration, installation, startup, and troubleshooting of electrical power, on-site generation, distribution, control, and instrumentation systems and equipment for residential, commercial, industrial, and municipal occupancies. His experience also includes water, wastewater, and stormwater treatment plants, and military facilities.
Additional expertise includes
Illumination Engineering
for street, roadway, and area lighting including photometric footcandle requirements, calculations, field verification, equipment specifications, installation, and analysis of failure, glare, overlighting and underlighting.
Litigation Support
- Since, 1981, Mr. Burtness has been providing forensic electrical engineering services to insurance companies and attorneys including accident and failure investigations, determination of cause and origin, litigation support, expert opinions, reports, and testimony. His services are available nationwide, with PE registration by comity available in most states.
Cases Involve
:
Industrial Accidents
Electrocution
Personal Injury
Fire
Equipment and Machinery Failure

Failure of Safety Circuitry
Grounding
Lightning Damage and Fire
Construction Defects / Contract Claims
Design and Specification Disputes
View Thomas Burtness' Consulting Profile
.