*Enter State Names or Abbreviations. Use space to separate multiple states e.g. CA Washington NY
Nuclear Medicine
Expert Witnesses

:

2
Select Experts. Start Inqury.
Medical Physicist Expert Michael Gossman
Michael S. Gossman, MS, DABR, FAAPM, FACR
Chief Medical Physicist & RSO
505 Baharrell Avenue
New Albany IN 47150
USA
phone: (812) 557-0234 (cell)

Diagnostic Radiology Expert Witness Daniel Cousin
Daniel Cousin, MD
Weston FL USA
phone: 646-303-3125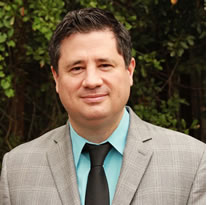 With training from Harvard, Yale, Columbia, and other top-tier institutions, Dr. Daniel Cousin is a dual-boarded fellowship-trained expert in Diagnostic Radiology in active clinical practice who offers same-day (<24 hr) turnarounds on radiology consultations.
Dr. Cousin has served as a Medical Director in private practice, and also as a Program Director for a residency program where he was responsible for teaching newly minted doctors to be radiologists. He has nearly two decades of experience in the field including both academic and private practices and both clinical and administrative positions. Dr. Cousin is currently the Clinical Director for BayView Radiology in Florida. He is board-certified by both the American Board of Radiology and also by the National Board of Physicians and Surgeons.
Litigation Support - Dr. Cousin is a pioneer in 4D demonstrative evidence, has an impressive lecturing and public speaking experience, presents well before juries, and has testified as an expert over 60 times in the last 4 years. As of 2021, his plaintiff defense split is approximately 50/50. Dr. Cousin offers Independent Medical Reviews (IMEs), Utilization Reviews, Medical Malpractice Reviews, Personal Injury Protection, Bodily Injury Reviews, Second Opinion Imaging Reviews, Re-Reads, and Worker's Compensation Reviews.
Areas of Expertise:
Diagnostic Radiology
Gastrointestinal Imaging
Back / Neck / Spine Imaging
Neuroradiology
CT / MRI / PET Scan / PET-CT
Oncologic Imaging of Cancer
Nuclear Medicine
Nuclear Radiology
Fluoroscopy
Ultrasound
X-ray / Radiography
Vascular Imaging

Interventional Radiology
Angiography and Aneurysm Imaging
Mammography
Pulmonary Imaging
Cardiac Imaging
Musculoskeletal and Orthopedic Imaging
Genitourinary Imaging
Breast Imaging
Pediatric Imaging
Child Abuse Evaluation
Head and Neck Imaging
OB / GYN Imaging
Harvard / Yale / Columbia-Trained, Dual-Boarded Radiologist - 24 hr turnaround (646) 303 3125.
Dr. Cousin can also be found on the following websites:

www.radiologistconsultant.com