*Enter State Names or Abbreviations. Use space to separate multiple states e.g. CA Washington NY
Special Masters
Expert Witnesses

:

2
Select Experts. Start Inqury.
Accounting Expert Reed Tinsley
Reed Tinsley
Owner
21175 Tomball Parkway, #194
Houston TX 77070
USA
phone: 281-379-5988
fax: 281-605-5701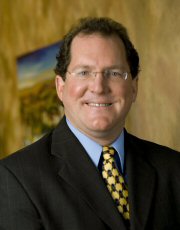 Civil Litigation Expert Darryl Horowitt
Darryl Horowitt, Esq.
Partner & Chair Litigation Department
499 West Shaw Avenue,Suite 116
Fresno CA 93704
USA
phone: 559-248-4820
fax: 559-248-4830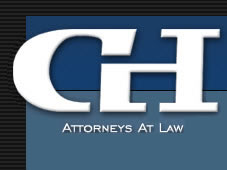 Coleman & Horowitt, LLP is a Civil Litigation and Transactions Firm. It provides a wide variety of services to businesses and individuals through its two departments. By concentrating in these areas, members of the firm have become exceptionally proficient in dealing with all phases of preventive law, litigation, alternative dispute resolution and the negotiation and preparation of documentation to meet the needs of today's businesses. The firm has a varied client base ranging from small family operations to large, publicly traded corporations.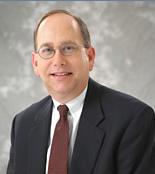 Darryl Horowitt, Esq. has conducted all phases of litigation in the areas of Banking, Business Disputes, Securities Fraud (class action and individual), Construction, Real Estate, Environmental, Casualty Insurance Defense, Personal Injury and Commercial Collections, from initial client contact to settlement, mediation, arbitration and trial - court and jury (State and Federal Court) and administrative proceedings (before the United States Environmental Protection Agency, Department of Agriculture, National Labor Relations Board, California Department of Fair Housing and Employment, Worker's Compensation Appeals Board and Agricultural Labor Relations Board).
Mr. Horowitt has also assisted in transactions, including incorporation, purchase and sale agreements, secured and unsecured transactions, and employment contracts. In the field of alternative dispute resolution, he has served as an arbitrator (for the American Arbitration Association, NASD Regulation, Inc., Better Business Bureau Dispute Resolution Center, and the Fresno and Madera County Superior Courts), mediator (privately and for the Better Business Bureau Dispute Resolution Center), special master (for Judge James Ware, United States District Court, Northern District of California) and judge pro tem (Fresno County Courts).
Firm's Areas of Practice Include
Banking
Commercial Real Estate
Business
Casualty Insurance Defense
Construction Litigation and Transactions
Insurance Coverage
Environmental Law
Commercial Collections
Personal Injury Litigation
Alternative Dispute Resolution (mediation, arbitration and mini-trials)
Estate / Tax Planning
In a previous edition of Construction Alert we reported to you on White v. Cridlebaugh (2009) 178 Cal.App.4th 506, in which the court confirmed that an unlicensed contractor could be sued for recovery of funds, even though the owner had received a benefit from the work performed by the unlicensed contractor. In that case, the owner was unaware that the contractor was unlicensed until after the work was performed.
---
It has long been a requirement that any subcontractor or material supplier seeking to enforce a mechanic's lien must first file a 20-day preliminary notice. The requirement existed before the California legislature revised laws relating to mechanic's liens and stop notices in 2012, and similar requirements exist after 2012.
---
The Public Contracts Code generally provides that contracts for certain dollar amounts, generally exceeding $15,000 to $25,000, must be sent out for bid and let to the lowest responsible bidder after appropriate notice is given. Public Contracts Code § 20803, which governs sanitary districts, contains such a requirement for any contract exceeding $15,000.
---
California law requires that contractors obtain the proper license before work can be performed on any project. (See Business & Professions Code § 7026.) Moreover, where a contractor files a lawsuit to recover monies owed for work performed, that contractor must plead and prove it was licensed at all times that the work was performed. (See Business & Professions Code § 7031.) The penalty for failure to maintain your license is severe. If you are unable to prove that you were licensed at all times, you are barred from recovering monies on any grounds, whether it be for breach of contract, fraud, or reasonable value of the services performed. (See Hydrotech Systems, Ltd. v. Oasis Waterpark (1991) 52 Cal.3d. 988.) But what happens if a contractor is licensed for most of the time that the work is performed and inadvertently allows his license to lapse for a period during the construction of a project? This article will discuss this issue.
---
The courts have been busy dealing with issues relating to bidding on public works projects. Two recent decisions have been issued: Great Western Contractors, Inc. v. Irvine Unified School District (2010) 2010 DJDAR 13815 and Schram Construction Inc. v. The Regents of the University of California (Southland Industries) (2010) 2010 DJDAR 13398.
---
Most contractors know that the mechanic's lien is one of the best remedies available to the contractor, laborer, and supplier because it allows for the foreclosure of real property if payment is not made for construction work and/or materials supplied to the project. What many contractors may be unsure of is on which projects a lien should be recorded.
---
Much has been discussed in the media regarding the fees lawyers charge. Some believe that they are excessive while others believe that due to their education and expertise, high rates are expected. What is not discussed, however, are the various methods lawyers use to determine how they will charge and what they will charge. This article will discuss the various billing practices that are available to you, the legal consumer.
---
Other than dealing with the Government, perhaps the most frustrating aspect of running a business is the collection of unpaid debts from your customers. Every business at one time or another will be faced with the situation where goods and/or services have been provided, no complaints have been received, yet your customer refuses to pay. This monograph will serve to answer a few questions you may have regarding collections as they arise in the commercial setting.
---
Unfortunately, many of us at one time or another, will be a victim of an automobile accident which was simply not our fault. If you are injured, the law provides that you may be entitled to recover monetary damages for hospital expenses, medical treatment, prescriptions, lost wages, and other damages for pain and suffering. The amount of such damages differs based upon your injuries.
---
As litigation becomes more expensive, clients look to more cost-effective means of resolving their disputes. This requires an evaluation of alternative dispute resolution, otherwise known as ADR. Alternative dispute resolution includes non-court alternatives such as negotiations, mediations, arbitrations, mini trials, and early neutral evaluation. Courts have recognized the benefits of ADR in virtually every court in the state. The federal courts have also adopted ADR programs.
---
As the owner of a business that may be a party to a lawsuit, you need to know about the discovery of electronically stored information (ESI), also known as e-discovery. Why? Because the requirements to preserve and produce ESI are quickly evolving and have often taken over lawsuits as if e-discovery has a life of its own. This article will address the basics of e-discovery so that your business can start taking steps to minimize its impact.
---
In a previous issue of Legal Brief, I discussed protecting yourself with adequate auto insurance. This is, perhaps, the insurance that is most commonly bought, because every driver is required to be covered by automobile liability insurance. But what about business owners? Should they buy insurance as well?
---
Every day, in almost every city, and in almost every state, a business is served with a subpena. Your business may have received one in the past or may receive one soon. For those who are not regular participants in lawsuits, subpoenas are a mysterious document which you should know about.
---
It is an unfortunate fact of business that from time to time one of your customers will not pay for goods or services you provide. It is a frustrating and sometimes helpless feeling that you have knowing that even though you provided a valuable product or service, for reasons beyond your control you are simply not paid. How do you collect your money? What follows are some techniques that will help you effectively collect your receivables.
---
Litigation in our court system has become an expensive, time-consuming, and frus trating process which often yields undesired results. Nevertheless, a trial may be necessary to vindicate certain fundamental rights. For many disputes, however, there are alternatives to trial. This article addresses some of the alternatives, known collectively as "Alternative Dispute Resolution ('ADR')," and their potential benefit.
---
Because of the increase in cost of litigation, and the more frequent use of arbitration clauses in all forms of contracts, arbitration is used with increasing frequency. Although arbitration is an excellent choice in many instances, it may not be right in every case. This article will discuss the pros and cons of arbitration so that you may know whether it is right for you.
---
Identity theft should be a concern to all because of its pervasiveness. One form of theft is the opening of a credit card account using a pre-approved credit card solicitation. You may have received one or more of these solicitations every day, if not every week. Sometimes, the same company will send more than one such solicitation. The credit card companies do this because they receive information from credit reporting agencies and those with acceptable credit scores are sent more attractive offers.
---
Many consumer lawyers have argued that the failure to disclose a deferred down payment constitutes a Rees-Levering violation even if the amount of the down payment is accurately stated. An issue did, however, exist as to whether or not the inadvertent exclusion of a deferred down payment on the line for a down payment constitutes a Rees-Levering violation. This question has been answered by the court in Rojas v. Platinum Auto Group, Inc. (January 15, 2013) 212 Cal.App.4th 997.
---
Virtually everyone and every business has a relationship with a financial institution, whether it be a bank, savings bank, or credit union. When the account is opened, there is the hope that nothing will go wrong in the account and that your funds will be preserved.
---
For many, the idea of owning your own business and being your own boss is alluring: you set your hours and you alone reap the rewards of your endeavors. Unfortunately, the road to success is often paved with many perils: employee costs continue to spiral as do the cost of goods; increased competition from other companies both here and abroad; more regulation from local, state and federal agencies; etc.
---
On virtually any day of the week, you can pick up a newspaper and read about a lawsuit. You read the article and say to yourself: "There but for the grace of God go I." Then, the seemingly inevitable happens: You receive a letter from an attorney (or their client) that you are to be sued, or worse, you are served with a lawsuit.
---