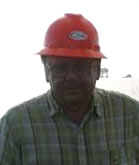 Thomas Barth
has a foundation of 47 years as a
Crane Operator, Crane Inspector, and Crane Operator Trainer
, approved by the U.S. Department of Labor.
As a crane operator and crane inspector, Mr. Barth has proven his professionalism as an expert witness in crane accident investigations across the country. His career-long commitment to crane safety has led him to carefully study the industry's practices, procedures and equipment.
Experience
:
Water - Mr. Barth has 13 years of experience working cranes on the water, including off loading barges, jack-up platforms, general cargo and construction materials, pile driving, clamming and hook work


Land - His operator experience on land includes working in Prudhoe Bay oilfield, setting steel, tilt ups, building trades, heavy picks, drag lining, and using multiple cranes to make various heavy picks
Litigation Support
- Mr. Barth has over 15 years of experience as a crane accident investigator and expert witness. He has investigated more than 55 high-profile crane accidents.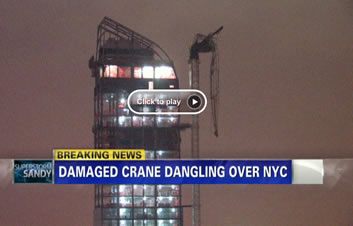 Piers Morgan interview with Thomas Barth on CNN News
Mr. Barth's experience with a wide variety of cranes in diverse industries and locations has been invaluable to attorneys and legal teams in need of a professional evaluation. He has a keen understanding of the underlying principles and potential causes in accident scenarios. Mr. Barth also knows how to evaluate accident reports from government agencies, witness depositions, inspection reports, lift plans, and other evidence. He is an excellent communicator with the ability to clearly express his answers, and the reasons for them, during video or written depositions, or in the courtroom.
Types Of Cranes
:
Cranes - Crawlers, Trucks, Hydraulics, Pedestals, Overheads, Hoists, Lifts
Construction & Farm Machinery
Industrial Equipment & Machinery
View Thomas Barth's Consulting Profile
.
As I see it, there needs to be some changes made in the crane industry. So much rides on updated federal regulations, featuring multi-lateral programs that are created and set in place by a network of people with little or no field experience (yet they are considered to be either "experts or professionals").
---
Here in the United States our crane training program is falling through the cracks. Other countries, such as Canada, have one of the best training programs in the world. The United States tried to put a program together by copying their program but unfortunately they left out the most valuable parts.
---
Wherever your construction site happens to be, health and safety should be the first priority. OSHA regulations, of course, are a useful guideline to help ensure a safe work environment, but they are just that-guidelines.
---
According to statistics, about 125,000 tower cranes are operating worldwide and, on average, are erected in 2 days on various jobsites to build skyscrapers. There are two types of cranes, tower and mobile, which can be purchased or rented depending on the company's scope of work. Mobile cranes are limited because they must be moved from location to location on the jobsite to maneuver materials. Tower cran es can be placed closer toge ther, have a radius of about 140 square meters, and can lift steel, concrete, and a va riable range of building material. Contractors can save 50 percent on the cost of material handling by using self-erecting tower cranes and onsite labor, saving thousands. Due to the flexibility of tower cranes, they are becoming more commercialized and are high in demand.
---